Career Edge 5 Tips for Job Search Success
April 19, 2021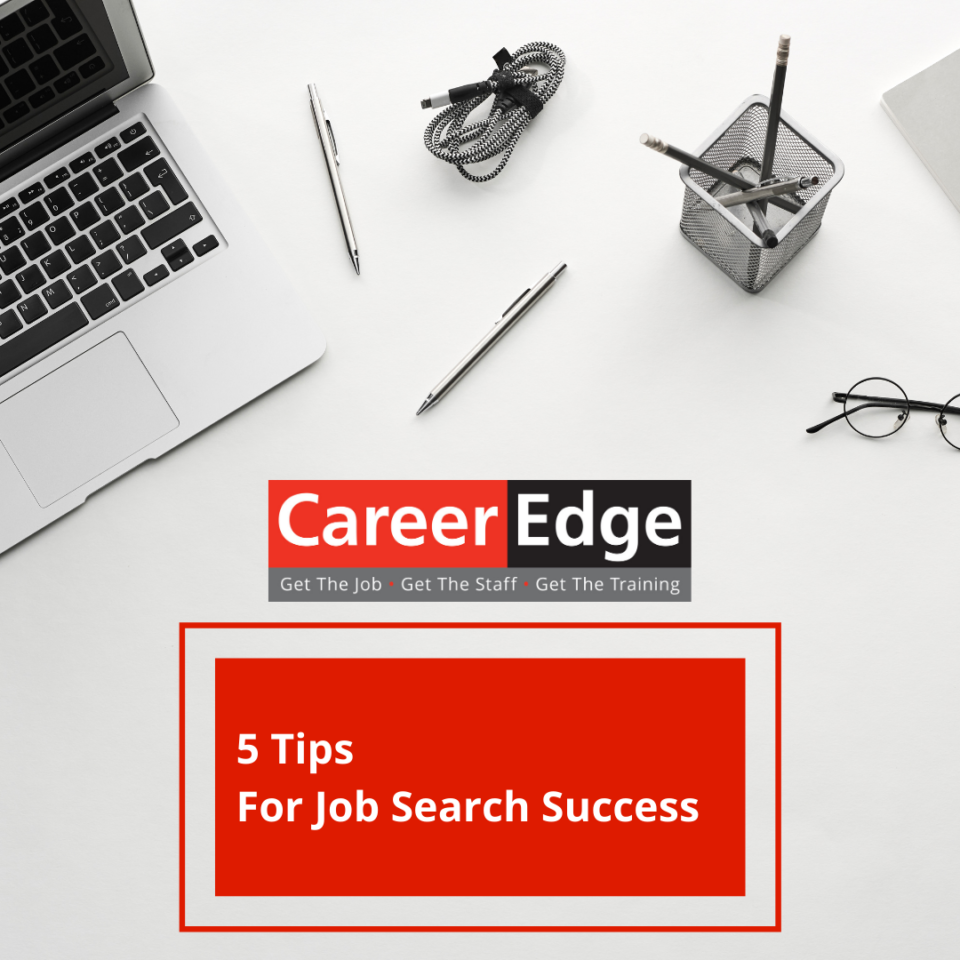 5 Tips for Job Search Success
With new provincial lockdowns, regulations and adjustments, it can be hard to focus on our goals. Where do we start? If you are looking for work or know someone in the job market, keep these 5 Rips for Job Search Success in your toolbox!
Search, Search Search 🔎

The job market is full of potential, with employers adjusting their work schedules and offerings. Make sure you check all the available job search sites and sign up for Job Subscriptions to stay on top of the game! Check the Career Edge Job Board www.careeredge.on.ca/careers, www.indeed.com, Canada Job Bank www.jobbank.gc.ca and more!

Refine your Resume and Cover Letter for The Job 📋

Doing this makes your application unique and tailors your skills and experience to the job description. Need help? Work with a Career Edge Employment Counsellor! Call your closest office to book a virtual appointment today.

Develop Your Skills 🖊

Prepare for interviews and conversations with employers by developing examples of skills and experiences. Think of times you've solved conflicts at work, in a volunteer experience or school setting. Think of times you've used your soft skills like reliability or communication skills. This will help you be prepared and find it easier to talk about yourself!

Re-evaluate Your Expectations 📩

In this new working world, it can take time to hear back on job opportunities or to find the right opportunity. Try not to get discouraged and keep a list of your applications so you can track when to follow up with employers!

Be Kind To Yourself ❤️

We get it, it can be discouraging not hearing back on applications, or not feeling confident in your efforts, but you can do this! One email, one day at a time. Take breaks when you need to and believe in yourself!
To work with an Employment Counsellor to fine-tune your career goals, call 1-866-859-9222 or visit the Contact Page for office information.