COVID-19
COVID-19 Information
Career Edge is Open!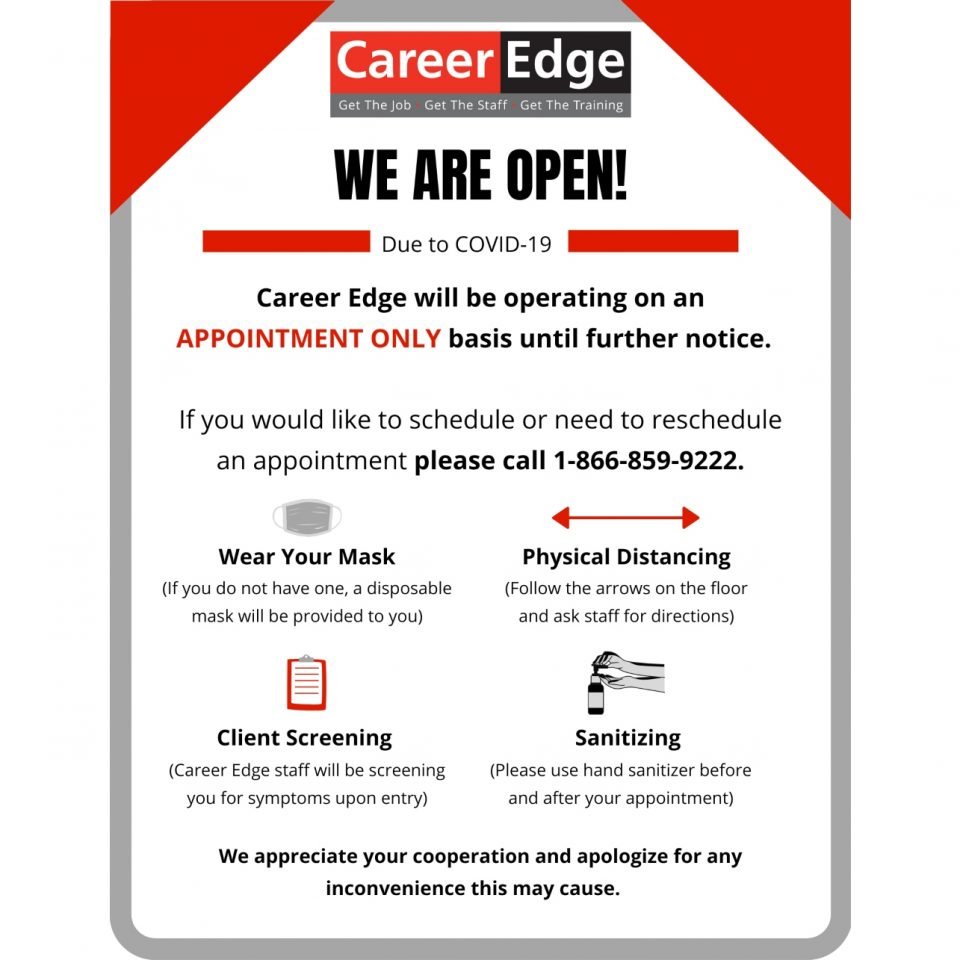 We are excited to welcome clients and employers back to our offices by appointment only starting Monday, July 6th.
We have new safety measures in place and ask everyone to visit this page prior to attending their appointment to read our office safety protocols. If you are looking for work, access to training opportunities, or are an employer looking for hiring assistance, you can call 613-392-9157 to book a free appointment. We will continue to offer virtual services as well. We can't wait to help you get the edge on your employment and hiring needs!
Contact Us For More Information!
---
Infograph Resources