COVID-19
COVID-19 Information
Career Edge offices are currently closed.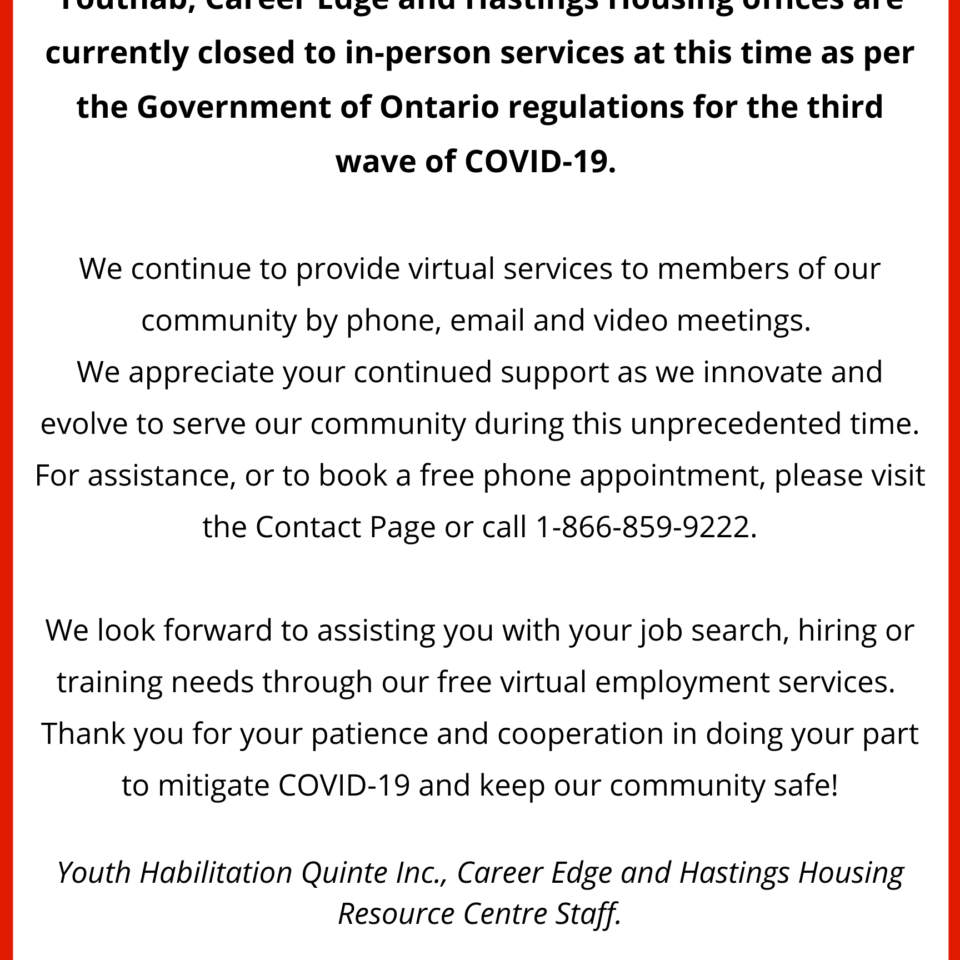 Career Edge is currently closed to in-person services at this time as per the Government of Ontario regulations for the third wave of COVID-19.
We continue to provide virtual services to members of our community by phone, email and video meetings. Please check for updates on the status of our programs, including our e-Services, workshops and events at http://careeredge.on.ca/ and on our Trenton Facebook page https://www.facebook.com/CareerEdgeQuinte. We appreciate your continued support as we innovate and evolve to serve our community during this unprecedented time. We can't wait to help you get the edge on your employment and hiring needs!
Contact Us For More Information!
---
Infograph Resources