Job Post
Wireless Broadband Installer/Technician
Posted on May 10, 2021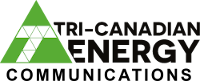 Company Name
Tri-Canadian Energy Communication Inc.
Employment Type
Full Time
Category
Maintenance / Installation
Location
Prince Edward, ON

Salary
$ $16 — 18.00 HOUR Hourly
TCE Communication Inc. is looking for a full-time Wireless Broadband Installer/Technician. The person we will hire for this job will be computer literate, have satellite and cable roof mount experience and should be a SELF STARTER.
Installer responsibilities will include:
Broadband Wireless Installations, mounting of CPE's and running/terminating ethernet cables.
Customer computer or router configurations
Climbing ladder and roofs
Working with power tools and equipment
Driving to customer location
Communicating with customers on the phone and in person to provide Broadband Installation Services
Maintain positive image of TCE networks and its affiliates
Continually improve knowledge of equipment and technologies used by TCE networks
---
Qualifications:
Formal education in networking or electrical engineering is a plus.
Requirements include having a caring attitude towards customer needs and expectations, positive mental attitude, a willingness to lean our systems and express positive ways to improve our systems.
Have great installation skills and the ability and willingness to handle customer interaction in a professional and courteous manner.
Must have excellent driving record.
---
Hours are Monday-Friday, 9:00 A.M. to 5:00 P.M. Full-time with potential varying hours.
We offer:
A leading local Broadband Wireless internet company.
A very busy, but exciting work environment.
A great team environment.
How to apply: Please send resume to hr@tcecommunications.com with subject line "Wireless Broadband Installer/Technician – Job application" or call 613-480-6535
---
This job advertisement has been provided by an external employer. Career Edge is not responsible for the accuracy, authenticity or reliability of the content.Cette offre a été fournie par un employeur externe. Career Edge n'est pas responsable de l'exactitude, de l'authenticité ni de la fiabilité du contenu.
---