Job Post
Volunteer Firefighter – Paid Position
Posted on March 14, 2022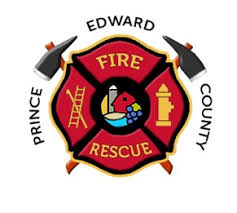 Company Name
Prince Edward County Fire & Rescue
Employment Type
Part Time & Full Time
Category
Non Profit / Community Services
Location
Prince Edward, ON

What it takes:
Being a Volunteer Firefighter isn't something you do; it's something you are. If you have a desire to contribute to keep your community safe, you should "Answer the Call" and become a Prince Edward County Volunteer Firefighter.
Take the Next Step Now:
Volunteer firefighters train for emergency response when communities call. The call may come in the middle of the night, and in almost every situation, under stressful and emotional circumstances. Our volunteers tell us about the tremendous rewards that come with their work. We know there are others with the same courage, commitment and compassion. Do you have what it takes?
Basic Requirements:
A Valid Driver's License (minimum)
Minimum 18 years of age
Physically able to perform tasks and duties of the job
Able to commit to training
Live and/or work in the response area
No conviction of a criminal offense related to the job duties of a firefighter
Responsibilities:
Work as part of an organized, trained team to respond to emergency situations
Protect citizens in times of crisis
Perform duties of emergency responder, fire suppression and public education as assigned
Learn the skills of an emergency responder
Respond to a broad range of emergency situations
Be a community role model
Responsible for upgrading and maintaining skills, knowledge and physical requirements
Maintain the fire station and upkeep of firefighting equipment
Environment:
Fast paced, team-oriented and inclusive
---
How to Apply:
Prince Edward County Fire & Rescue accepts applications for the positions of Volunteer Firefighters year-round to establish a pool of candidates that can be drawn upon when positions become available within our 6 Fire Department divisions.  
For more information on becoming a volunteer firefighter in The County, fill out our "Answer the Call" – Volunteer Firefighter Application Form, and mail it to 8 McDonald Drive, Picton ON K0K2T0. You can also email your completed application form to fire@pecounty.on.ca.
---
This job advertisement has been provided by an external employer. Career Edge is not responsible for the accuracy, authenticity or reliability of the content.Cette offre a été fournie par un employeur externe. Career Edge n'est pas responsable de l'exactitude, de l'authenticité ni de la fiabilité du contenu.
---