Job Post
Tax Preparers and Specialists Needed
Posted on November 23, 2021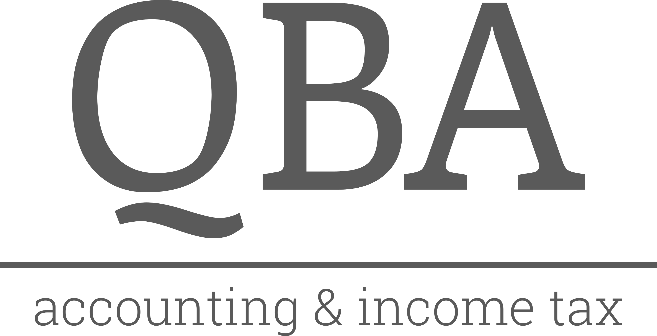 Company Name
Quinte Business Accounting Inc.
Employment Type
Full Time
Category
Insurance/Financial Services
Location
Belleville, ON 365 North Front Street K8P 5A5

Salary
$ $35,000 YEAR Annually
Closing Date
December 31, 2021
Do you imagine yourself in an organization where you honestly feel that you are making a difference, who's core values match your own and you feel like you work in a team environment? If this sounds like you, we need you on our team!
Who We Are:
Our business believes in work-life balance for our employee's and our customers. We believe in being leaders in our industry and we believe is staying on top of developments in the accounting industry. We believe in providing the best results for our customers, and providing quality and excellence in what we do.
Quinte Business Accounting Services Inc (QBA Inc) has been a leader in the Belleville ON community for 27 years and continues to grow and prosper under our new leadership and management team. We work as a team, for our customers, and for each other.
---
Why Work for QBA Inc:
We offer a Monday through Friday, 8-4 work week (outside of tax season) that allows you to efficiently manage your workload and balance your personal and professional needs
We have a culture of openness, fun, and collaboration with our colleagues and other accounting firms
We love to celebrate holidays and birthdays…… especially birthdays
Our dress code is "business casual" from Monday to Thursday with a full casual Friday.
We take half days off on Fridays. That's four full unpaid days between July 1 and labour day
22.5 hours of paid medical leave yearly
Future leadership opportunities
---
The Role:
QBA Inc. is looking for a Seasoned Tax Preparers to join our team in Belleville ON. The successful candidate's will have the opportunity to work with a forward thinking company that believes in core values and respect in the workplace. This particular role is perfect for someone who wants to work during the colder months, connect with like minded people, help the community and loves to work with numbers as well as people.
The ideal candidate's must be able to handle a variety of tasks and responsibilities in a professional manner, be able to work on multiple assignments simultaneously and be able to produce high-quality deliverables.
---
Key Accountabilities and Responsibilities of this position:
Experience with T3's, Farm, Rental and Sole Proprietor Tax Reporting
Attend continuing education courses to remain aware of changes to forms and new standards for completing tax paperwork
Create invoices and request payment for services rendered based upon the level of difficulty and time spent preparing the forms
Verify tax forms completed/provided by customers
Properly research and seek the advice of senior preparers when confronted with particularly challenging tax situations or circumstances
Inform customers of important paperwork and documentation needed to complete tax forms properly
Work closely with customers to obtain personal information regarding potential deductions, educational grants or allowances
---
Qualifications/Work Experience:
Experience with T3's, Farm, Rental and Sole proprietor tax reporting
College diploma in accounting preferred
two years experience filing tax returns
Professional experience working with confidential and sensitive information
Ability to prioritize daily tasks and meet timely obligations with many customers
Exceptional communication and interpersonal skills
Strong ability to work collaboratively with team members
---
How to Apply:
Please submit applications to tammatha@qbainc.ca
Applicants MUST provide a cover letter in addition to their resume. Interviews will be held as candidates are screened, and will be conducted via telephone, and/or virtual meetings.
Should applicants have any questions or concerns regarding this please advise us in the recruitment stage.
We thank all applicants for your interest in working for Quinte Business Accounting Services Inc (QBA Inc). Only those applicants who have been selected for an interview will be contacted.
---
This job advertisement has been provided by an external employer. Career Edge is not responsible for the accuracy, authenticity or reliability of the content.Cette offre a été fournie par un employeur externe. Career Edge n'est pas responsable de l'exactitude, de l'authenticité ni de la fiabilité du contenu.
---