Job Post
Stock Person (Student Position)
Posted on February 19, 2021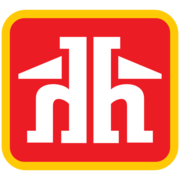 Company Name
Picton Home Hardware Building Centre
Employment Type
Student Job
Category
Retail / Customer Services
Location
Prince Edward, ON

Picton Home Hardware Building Centre is looking to fulfil multiple positions for a Stock Person. This is a student position, in that the hours will be full-time throughout the summer and part-time during the rest of the year. 
The stock person is primarily responsible for pricing merchandise and stocking shelves. He or she must also maintain price changes stickers to be made to the store inventory. The stock person will also perform other duties as assigned. The stock person must perform all assigned tasks with sufficient speed and accuracy to avoid adverse impact on the level of service to customers and to avoid placing a disproportionate burden on other persons in similar positions.
Duties + Responsibilities
Ensure customers are greeted within 30 seconds of entering the store or your department.
Store daily maintenance items for example garbage & recycling, parking lot/yard cleanup & general janitorial duties as required.
Communicate product knowledge to the customer as appropriate.
Assist customers in locating and comparing merchandise.
Assist customers with finding all items needed to complete their project.
Process special orders for non-stock or out of stock items.
Record repeat customer requests for product and follow-up when product arrives at the store.
Assist customers with carrying out of large or heavy items.
Follow procedures and maintain standards according to store policy in the following areas: loss prevention, receiving and pricing goods, merchandise handling and presentation, housekeeping, reordering merchandise, and restocking shelves.
Advise the designated manager of shortages, damaged goods, back-orders etc.
Change prices on merchandise, bins, displays, etc. as necessary.
Build special displays and signage for sales, promotions and other special events.
Remove sales and promotional displays, prices etc. and rearrange stock following promotional events.
Always take appropriate safety precautions when cutting pipe, glass, wire mesh, making keys etc., and make an effort to minimize waste.
Help unload incoming trucks.
Check incoming merchandise against invoices to spot shortages, damaged goods, back-orders, etc.
Keep stock in storage area neat, clean, and orderly.
Participate in regular cycle counting, and assist in taking annual inventory counts.
Reorder merchandise according to stores buying procedures.
Attend store meetings, training sessions, etc. as required.
Work on special projects as assigned by department manager.
Work on additional duties and assignments as assigned by management.
Work in a safe manner in accordance to provincial and federal safety legislation, as well as use of good common sense. Report any potential hazards and unsafe behavior to management in order to have the situation corrected.
---
Education/Skills Required
Ability to work a flexible schedule including weekends, evenings and holidays.
Friendly and helpful attitude toward customers.
Excellent communication skills.
Willingness to learn.
Good mathematical skills.
Prior retail experience beneficial.
Creative abilities for making attractive in-store displays.
Willingness to continually develop professional skills and knowledge base.
Ability to work co-operatively in a team atmosphere.
---
This position reports directly to the department manager or store manager. It is expected that this Employee will meet with department manager for quarterly/annual performance review.
Competitive Rate-of-pay. Some weekend shifts required.
This position will be seasonal, full-time, with part-time hours during the school year.
Please email resume with subject line "Stock Person- application" to picton@homehardware.ca or fill out an application on our website at www.pictonhomehardware.ca.
---