Job Post
Shift Supervisors
Posted on November 15, 2022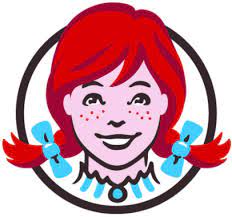 Company Name
Wendy's Picton
Employment Type
Part Time & Full Time
Category
Food Services / Hospitality
Location
Prince Edward, ON K0K 2T0

Closing Date
December 16, 2022
*** Job Seekers watch for our Career Edge & Wendy's Hiring Fair Events in September, call Career Edge – PEC or follow on social media for more information***
GENERAL RESPONSIBILITIES
• Train, monitor and reinforce food safety procedures to crew members.
• Act as Cash Manager as needed, including setting up cash register(s) at open and verifying cash at close.
• Perform walk-through's to ensure the restaurant is ready to open/close and/or rush-ready.
• Work with Restaurant Management team to train, develop and communicate with crew members and Team in a way that maximizes retention.
• Supervise, coordinate and delegate the execution of operations tasks and ensure compliance with all Company policies and procedures to "Delight Every Customer".
• Work with the Restaurant Management team to ensure quality, production and service standards are met and to create a safe, efficient and professional environment for customers and other employees.
• Assist the Restaurant Management team in maintaining proper coverage via crew member schedules to ensure that the restaurant attains/exceeds all customer service standards.
• You will partner with other Restaurant Management to identify specific opportunities for optimizing efficiencies and maximizing the profitability of the restaurant.
• Follow up and ensure resolution of guest-related issues as needed.
QUALIFICATIONS/REQUIREMENTS
• Ability to motivate staff and work well with others
• Previous food/customer service experience an asset
 • Flexible Availability – Opens, Mid day and Closing Shifts.
• Strong customer service and communication skills
• Must be able to take direction, give direction, work well in a team environment
• Friendly outgoing personality
How to Apply:  PICTONHR@careeredge.on.ca  OR drop off application during business hours to attention of: Tabitha Taylor, Job Developer, Career Edge – Picton, Suite #103 – 141 Main Street, Picton, ON  K0K 2T0
This job advertisement has been provided by an external employer. Career Edge is not responsible for the accuracy, authenticity or reliability of the content.Cette offre a été fournie par un employeur externe. Career Edge n'est pas responsable de l'exactitude, de l'authenticité ni de la fiabilité du contenu.
---