Job Post
Residential Support Workers
Posted on December 16, 2021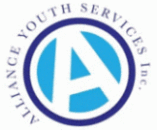 Company Name
Alliance Youth Services Inc.
Employment Type
Part Time & Full Time
Category
Youth Services
Location
Roslin, ON K0K 2Y0

Are you looking for an exciting, fast paced, rewarding and challenging position in community services? If so, we want to hear from you today!
Our growing company is a recognized leader in providing long-term care for individuals with FASD. Our employees receive comprehensive training and extensive support to ensure the children/youth and adults we serve have the highest standard of living possible and opportunities for long term success.
We are currently seeking passionate, creative, and resilient Residential Support Workers who have strong desire and commitment to serve, support and enhance the quality of life and well-being of those in our care.
Sounds awesome so far, doesn't it? But wait…there's more!
We believe the health and welfare of all employees and their families are of great importance. Employees who work 24 hours a week or more qualify for group health benefits which include Dental, Vision, and extended health benefits for you as well as your family!
Our philosophy of care is based on the continuity of services within the agency. We provide a safe, predictable, and nurturing environment in our Staff Model Homes where clients can develop their potential in all aspects of their lives. We provide clients with a wide variety of therapeutic services, extensive programming, and aftercare support to ensure the full development of the individual we support.
If you want to make a difference in the community and help build brighter futures, you won't want to miss this opportunity!
Employer Overview
Our team of support professionals may come from variety of backgrounds and experiences, but we all have a few things in common:
We are dependable and accountable.
We embrace diversity and celebrate our differences.
We respect and appreciate the dedicated members of our team.
We encourage and support creativity and innovation.
We ensure the best standard of living and life experiences possible.
We are partners and allies to agencies, families, and employees.
We respect and understand the strengths and abilities of our clients.
We value ongoing training, and lifelong learning opportunities.
What are people saying about working here:
"Good place to work: I have enjoyed my employment with this agency. There are rules in place and policies. Everything is clearly communicated. Anytime I needed support or had an issue the office staff was very supportive and reachable almost anytime. No complaints at all." -Residential Support Worker (Current Employee) – Belleville, ON – 31 July 2020
"Enjoy my job: Overall I have been pleased with my employment at AYS enjoying the clients and co workers interactions day to day .
"I personally think it's a decent company with a lot of extra hours to pick up and opportunities for personal growth, providing support for individuals and creating a lasting bond and improving the quality of life in clients and yourself."
"Management is supportive and the necessary training is in place." -YOUTH WORKER (Current Employee) – Belleville, ON – 23 June 2020″
"Pros-Positive work Environment, clients & staff"
"Great clients, fun work and quick opportunities for advancement"
"I've been treated very well by Alliance. There is always hours to pick up, flexible schedules, great clients and so many fun activities! Alliance really cares about their clients and provides all opportunities for a great life. Most days it doesn't even seem like I'm at a "job".
"If you are responsible, dependable and a hard worker the opportunities for advancement come up quickly! One of the best companies I've had the privilege of working for." -Support Worker (Current Employee) – Belleville, ON – 10 April 2019
"I've been in most positions and worked with all the clients in the Belleville area, each has their challenges but all have a bigger reward to make a better life for these people and have fun doing it."
Pros
Fun activities, fast advancement, good hearted owners
"This has been such a great experience for me , Fun place to work"
"I've learnt so many things from working with the youth which improved my skills being more confident at the same time. Each case of individual is so much sensitive and you need to adjust yourself to this case in order to be effective management (owners) always have an open door policy. Guiding us in a positive way."
"This has been such a great experience for me, the staff are so supportive and the individuals are fantastic they will never let you have a bad day in a professional but fun manner."
"Rewarding Experience: I've worked for Alliance Youth Services for a little under 4 years now, and I have found my work extremely rewarding. I have nothing but good things to say regarding Alliance. The Directors are very helpful in terms of supporting their staff and team leads; the work environment is friendly and the kids you work with are some of the most amazing people you will ever get the chance to meet. The directors of AYS have demonstrated numerous times that they truly care about the youth in their care. I've recommended this agency to family and friends and those that took the job are enjoying it, as well" Team Leader (Current Employee) – Brampton, ON – 2 December 2018″
---
What will you do as a Residential Support Worker?
Supervise client and ensure that they receive exceptional daily care and their health care and safety are maintained.
Implement strategies for individuals with specialized needs and/or mental health diagnosis using a preventative and proactive approach focusing on environmental modifications.
Ensure that clients are engaged and involved in meaningful recreational activities.
Implement and follow through with Plans of Care.
Support and assist co-workers with teamwork and sharing of responsibilities.
Abide by mandatory reporting procedures, write various necessary reports.
Maintain home cleanliness.
Medication administration.
Follow all company personnel policies.
Your duties may be modified, from time to time, in our sole discretion and for business reasons, to achieve our organizational objectives.
---
What are the position requirements?
Post-secondary education/Diploma or degree in a related field.
Organizational, decision-making and leadership abilities.
Excellent verbal communication and written communication skills.
Ability to function independently within the framework of a team.
Excellent computer skills (working knowledge of MS Office).
Demonstrate maturity and reliability at all times and be able to work under pressure.
Must be able to obtain a Vulnerable Sector Check and appropriate medical clearances i.e. up-to-date immunizations.
Experience with FASD an asset.
Current and valid Class G Driver's License and a reliable vehicle.
Willingness to drive clients to appointments and recreational/leisure activities in your vehicle.
Valid automobile insurance in your name with minimum 1-million-dollar liability insurance coverage.
We follow Provincial Guidelines for COVID-19 Safety.
---
Compensation Details:
Full-time permanent and part-time permanent positions are available. Shifts outlined below:


| | |
| --- | --- |
| Full Time: 4pm-12am Tuesday to Saturday | Part Time: 8am-4pm/4pm-12am Friday, Saturday, Sunday, Monday |
| Full time hours: 40 hours per week (5 shifts) | Part time hours: 16-32 hours per week (2-4 shifts) |
| | |

Location is scenic Roslin – just 15 minutes outside of City of Belleville.
Salary $16.50 – $18.50 per hour.
How to apply:
Please remit your application letter and resume via email to: PictonHR@careeredge.on.ca
In your subject line/body of email, identify AYS-RSW2021-11; Residential Support Workers.
---
This job advertisement has been provided by an external employer. Career Edge is not responsible for the accuracy, authenticity or reliability of the content.Cette offre a été fournie par un employeur externe. Career Edge n'est pas responsable de l'exactitude, de l'authenticité ni de la fiabilité du contenu.
---