Job Post
Registered Nurse
Posted on February 22, 2021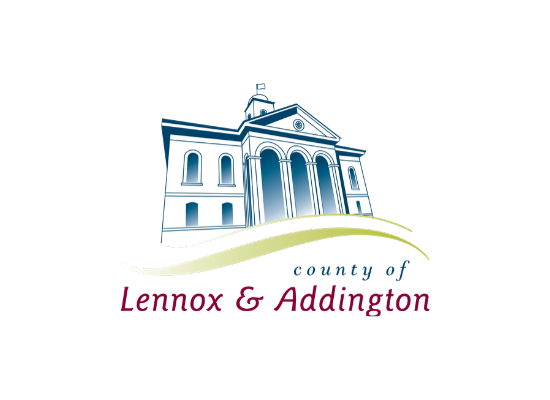 Company Name
County of Lennox and Addington
Employment Type
Part Time
Category
Medical / Health
Location
Napanee, ON 309 Bridge Street West K7R 3P9

Closing Date
March 12, 2021
Registered Nurse – Posting # 2021-20
__________________________________________________________
Supervisor:         Manager, Nursing Services
Salary Range:     $33.23 to $47.57 per hour
Hours of Work:   Days, evenings, nights & weekends
Closing Date:      March 12, 2021
The County of Lennox and Addington is seeking a part-time Registered Nurse to join the team of its long-term care facility, The John M. Parrott Centre in the Town of Greater Napanee.  The John M. Parrott Centre provides professional and dedicated care to the 168 residents living in our state-of-the-art facility.
QUALIFICATIONS:
•             Must be a member in good standing with the College of Nurses of Ontario
•             Current CPR/First Aid
•             Experience in long-term care preferred
•             Must be willing to work within the full scope of practice of a Registered Nurse
              (IV, CADD pumps, wound care, medication administration)
•             Must possess good written and verbal communication skills, leadership and interpersonal skills
•             Organizational, planning, time management and multi-talking skills
•             Ability to work with a multidisciplinary team and communicate effectively within the team
•             Demonstrated commitment to attendance
SALARY RANGE:
•             Recognition of related experience
•             Access to educational opportunities to enhance skills and knowledge
The John M. Parrott Centre is considered Rural and therefore new graduates could qualify for the Canada Student Loan Forgiveness Program. (www.canada.ca/en/employment-social-development/services/education/student-loan-forgiveness/eligibility.html)
During the COVID 19 pandemic, The John M. Parrott Centre employees are not able to work for another employer in a health care setting to protect the health & safety of our staff and residents
For more information and to apply, please visit our website at www.lennox-addington.on.ca
Note:  you are currently unable to apply using a mobile phone
Personal information is collected under the authority of the Municipal Freedom of Information and Protection of Privacy Act for the purpose of applicant selection. We thank all applicants for their interest, however, only those selected for an interview will be contacted. Resumes received after the closing date will not be considered. 
Please note that accommodations are available upon request to support the participation of persons with disabilities in applying for jobs and during the interview and assessment process.  If you require an accommodation, please call the County's Human Resources Department at 613-354-4883 to discuss.  We will work with you to meet your needs.
This job advertisement has been provided by an external employer. Career Edge is not responsible for the accuracy, authenticity or reliability of the content.Cette offre a été fournie par un employeur externe. Career Edge n'est pas responsable de l'exactitude, de l'authenticité ni de la fiabilité du contenu.
---