Job Post
QUINTE SKILLS FREE TRAINING EMPLOYMENT PROGRAM
Posted on May 27, 2021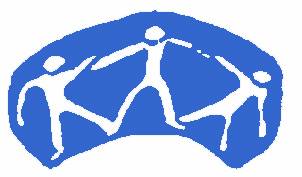 Company Name
Quinte Immigration Services
Employment Type
Job Fair
Category
Automotive / Transportation
TELECOMMUTE
Location
Belleville, ON
Kingston, ON
Brighton, ON
Quinte West, ON K8V 4P9
Prince Edward, ON

Closing Date
October 18, 2021
TAKE A STEP TOWARDS YOUR EMPLOYMENT GOALS! JOIN OUR STEP PROGRAM!
The Quinte STEP Program helps build your skills by offering online education for job seekers while supporting companies that can provide employment. Employment opportunities in the fields Hospitality, Transportation, Accounting and Finance. This includes 4 weeks of online soft skills training, designed to improve your communication, team work and other essential skills, at NO COST to you! We have a team committed to helping you reach your goals!
Limited spots are available and are given on a first come, first serve basis!
Program Start Dates:
July 26th, 2021
Enroll directly on our website https://quintestep.ca/enroll-in-program/
Or email us at step@quinteimmigration.ca
*Note this is not a paid position but upon completion of the program may result in a paid job placement opportunity.
*This program is available to individuals who are Canadian citizens, permanent residents, newcomers over 18 years old and Incumbent workers looking to update skills for advancement in their job.
*This program is available to those who live in the region of Eastern Ontario, between the areas of Northumberland County and Odessa.
This job advertisement has been provided by an external employer. Career Edge is not responsible for the accuracy, authenticity or reliability of the content.Cette offre a été fournie par un employeur externe. Career Edge n'est pas responsable de l'exactitude, de l'authenticité ni de la fiabilité du contenu.
---