Job Post
PSW OR Nursing Student (completed a min. of 1 year of program)
Posted on November 14, 2023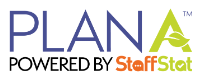 Company Name
Plan A Kingston & Quinte
Employment Type
Part Time & Full Time
Category
Long Term Care
Location
Kingston, ON 735 Arlington Park Place K7M 7E4

Salary
$ $23 — 33.00 HOUR Hourly
Closing Date
December 15, 2023
At Plan A Kingston & Quinte, our strategy marries people and culture to innovation to help Long Term Care homes optimize their staffing. Our goal is to ensure senior care organizations across our community have access to a strategy that keeps their frontline employees supported and their residents safe and cared for.
We are on a mission to find the most compassionate and dependable health care professionals to provide quality care to seniors in the Kingston & Quinte region. At Plan A, we take care of the people who take care of our most vulnerable people. We recognize the importance of balancing work and life. We value your time and encourage you to take the reins of your career while enjoying what you love to do.
Here's how we provide the best job ever for health care professionals just like you!
• $23.00/hour with an additional $7.00/hour on any last-minute shift posted 12 hours or less prior to the shift start time
• Should additional payments related to a pandemic or declared emergency be mandated by any government authority, Plan A will provide the additional payments.
• Flexible scheduling – accept shifts directly through the StaffStat app!
• Rewarding & impactful work
• Great compensation
• Travel opportunities (dependent on location)
• Employee incentives (giveaways, contests & more!)
• Support from our team
• Access to Plan A management support 24/7
• Paid orientation & training
• Home specific orientation provided for all work locations prior to independent work
• Overtime
Qualifications and Skills
• Completion of a recognized PSW program or completion of your first-year in a recognized Practical Nursing or BSCN program. (Required)
• Excellent attendance and punctuality
• Hardworking, compassionate, positive, solution-oriented, professional, and flexible
• LTC experience is considered an asset
You will require access to a personal vehicle and possess a driver's license in order to accept a position with Plan A Kingston & Quinte as it will require your willingness to travel the full area of at least 1 of the 3 zones in which our office services:
• Zone A: Gananoque, Kingston, Northbrook, Amherstview, Napanee & Picton
• Zone B: Gananoque, Brockville & Athens
• Zone C: Napanee, Picton, Belleville, Trenton, Stirling & Tweed
The commitment of a position with Plan A Kingston & Quinte would require the flexibility to work a variety of shift types – days, evenings, overnights, 8-or-12-hour shifts, weekdays & weekends – depending on our partnered homes needs at any given time. Positions Available:
• 8 shifts/month
• 12 shifts/month
• 20 shifts/month
A-Wellness Program:
• Work 90 hours within the calendar month earn a $75 A-Wellness Bonus
• Work 120 hours within the calendar month earn a $100 A-Wellness Bonus
• Work 150 hours within the calendar month earn a $150 A-Wellness Bonus
The specific responsibilities and duties vary slightly between facilities, as well as from shift to shift. These expectations will be communicated during the site-specific orientation to each facility.
Interested candidates should send resume and cover letter to kingstonquinte@jointheateam.com.
This job advertisement has been provided by an external employer. Career Edge is not responsible for the accuracy, authenticity or reliability of the content.Cette offre a été fournie par un employeur externe. Career Edge n'est pas responsable de l'exactitude, de l'authenticité ni de la fiabilité du contenu.
---