Job Post
Product Packaging Operator
Posted on June 10, 2021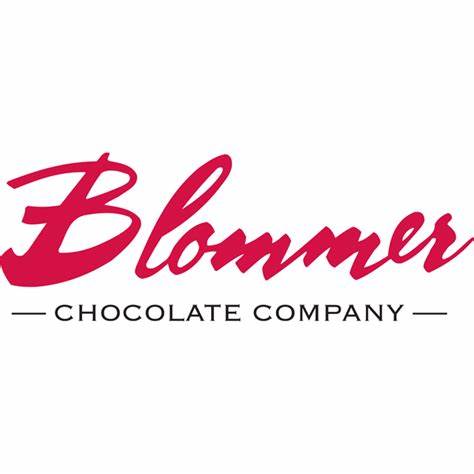 Company Name
Blommer Chocolate
Employment Type
Full Time
Category
General Labour
Location
Campbellford, ON 103 Second Street K0L 1L0

Closing Date
July 8, 2021
Blommer Chocolate Company, Campbellford, is looking to hire a Product Packaging Operator.
Job Duties:
Pack solid product such as molded drops, chunks, discs, bars from molding process into containers, ensuring proper count or weight for shipment
Comply with all legislated and relevant laws and regulations for safety and quality including lockout tag out, GMP, HACCP, Allergen and Blommer specific policies and procedures
Maintain work area and equipment, ensure clean, sanitary and orderly conditons, and apply 5S principals
Ensure tools and equipment are in good working order; report any defective materials, missing or damaged tools to the supervisor
Responsible for product quality, monitoring of all products produced on line
Correctly complete any required reports or paperwork such as production data sheets, weight checks, order documentation, metal detector checks
Understand the production specifications and what is acceptable regarding product colour, weight, and visual appearance
Understand and maintain the acceptable product weight range for item being packaged
Perform duties as assigned. Some ongoing duties include those listed below but are not inclusive to this position
Prepare boxes for production line – record empty weight, add liner, stamp product line and affix product labels before setting at end of line
Load finished molded product into boxes or super sacks
Evaluate product visually to ensure appearance is within specifications which may include symmetrical for drop; notify Machine Operator of any concerns
Weight boxes and load onto pallet
Sort product that does not meet quality standards, place in re-work bin, reporting any defective materials or questionable conditions to Machine Operator
Report any defective materials or questionable conditions to Supervisor
Assist in the training of staff as required
Will be required to perform other duties as requested, assigned or directed
---
Qualifications:
Able to identify product that does not meet quality standards
Able to follow instructions by Machine Operator
Fork lift/truck experience
Health & Safety – comply with all safety policies and procedures, identify any unsafe conditions
Drive/Energy – have a high level of energy and motivation
Team Player – able to work with others to meet departmental goals, understand the needs of their internal customers
Customer Orientation – willing to solicit feedback from internal customers and communicate proactively
Results & Quality Orientation – understand job expectations and work to achieve in quality, safety and quantity; record work metrics
Drive for Continuous Improvement – participate in problem solving, work to improve overall process
Integrity – act ethically and honestly, take responsibility for own actions
Must stand for prolonged periods of time, climb stairs
Regularly required to bend, stoop, reach to sample product and move boxes
Lift in excess of 50 lbs on a repetitive basis
Provide personal protective equipment such as: safety glasses, hearing protection, steel toed shoes, uniform, hair net, other items as per specific activities
---
Additional Information:
Packaging Operators work in a cool environment.
---
How to Apply Here:
Please send resume/cover letter to the Human Resources Manager, Nancy at:
Email:      njohnston@blommer.com   
---
This job advertisement has been provided by an external employer. Career Edge is not responsible for the accuracy, authenticity or reliability of the content.Cette offre a été fournie par un employeur externe. Career Edge n'est pas responsable de l'exactitude, de l'authenticité ni de la fiabilité du contenu.
---