Job Post
Preventative Maintenance
Posted on October 13, 2021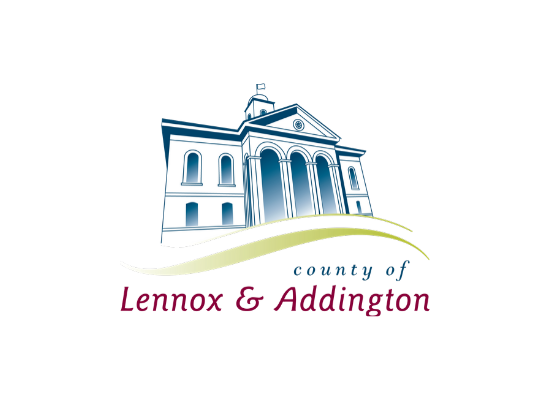 Company Name
County of Lennox and Addington
Employment Type
Full Time
Category
Maintenance / Installation
Location
Napanee, ON 309 Bridge Street West K7R 3P9

Salary
$ $21 — 23.80 HOUR Hourly
Closing Date
October 22, 2021
Preventative Maintenance – Posting # 2021-135
_____________________________________________________________________________________
Location:              Environmental Services – The John M. Parrott Centre
Supervisor:          Environmental Services Supervisor
Hours of Work:   Shifts as scheduled including 12 hour shifts/weekly on call shifts
Salary Range:     $21.00 to $23.80 per hour (as per the CUPE Collective Agreement plus a comprehensive benefit package)
Closing Date:      October 22, 2021
The John M. Parrott Centre is a fully accredited state-of-the-art, 168 bed long term care facility, owned and operated by the County of Lennox and Addington, in the Town of Greater Napanee.  We are currently seeking a highly motivated and energetic person for the position of Preventative Maintenance Worker.
QUALIFICATIONS/EXPERIENCE:
•             This job requires a high degree of aptitude and technical experience in plumbing, carpentry, dry walling, painting, electrical and mechanical in commercial facilities
•             Must have experience working with a licensed trade person – preference will be given to candidates with trade certificates or produce evidence of having worked with licensed trade personnel
•             Knowledge and experience working with call bell systems, heating, ventilating and air conditioning, fire alarm systems and generators in commercial settings
•             Effective written and verbal communication skills
•             Proficient using computer applications including MS office suite
•             Ability to prioritize tasks with a focus on risk and safety
•             Highly organized, self-motivated with the ability to work independently with minimal supervision
•             Must possess a valid driver's license
•             Must be in good physical condition and able to lift 60 lbs
•             Must have an excellent attendance record
•             Cleaning experience in healthcare required with knowledge of good infection control practices
•             Continuing education is an expectation
•             Experience in long term care or hospital type settings preferred with a genuine interest in seniors
DESCRIPTION/RESPONSIBILITIES OF THE POSITION:
•             Conduct necessary routine, preventative and remedial maintenance on all facility mechanical, electrical, life safety systems, facility equipment, building interior and grounds following facility policies and procedures and required legislation (MOH, MOL, building codes, fire codes etc.)
•             On call maintenance coverage-responding to emergencies and priority maintenance requests during off hours
•             Keeping appropriate documentation
•             Housekeeping tasks to include routine and deep cleaning procedures to maintain a hospital clean environment
REGULATED SAFETY ACTIVITIES:
•             Must adhere to all facility policies and procedures as outlined in WHMIS, Infection Control, Fire & Safety and other manuals and legislation
In accordance with provincial directive, employees must provide proof of being fully vaccinated against COVID-19 (i.e. received the total number of required doses of vaccine approved by Health Canada) or an approved exemption for preclusion from immunization as a condition of employment.
For more information or to apply, please visit our website at www.lennox-addington.on.ca
Note:  you are able to apply using a mobile phone but we are working on improving the service
Personal information is collected under the authority of the Municipal Freedom of Information and Protection of Privacy Act for the purpose of applicant selection. We thank all applicants for their interest, however, only those selected for an interview will be contacted.  Applications received after the closing date will not be considered. 
Please note that accommodations are available upon request to support the participation of persons with disabilities in applying for jobs and during the interview and assessment process.  If you require an accommodation, please call the County's Human Resources Department at 613-354-4883 to discuss. We will work with you to meet your needs.
This job advertisement has been provided by an external employer. Career Edge is not responsible for the accuracy, authenticity or reliability of the content.Cette offre a été fournie par un employeur externe. Career Edge n'est pas responsable de l'exactitude, de l'authenticité ni de la fiabilité du contenu.
---