Job Post
Plumber/Plumber Assistant
Posted on April 9, 2021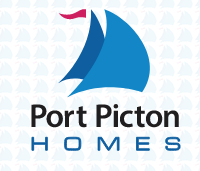 Company Name
Port Picton Homes
Employment Type
Full Time
Category
Skilled Trades / Apprentices
Location
Prince Edward, ON

Salary
$ $20 — 22.00 HOUR Hourly
Please note: the status of jobs on this site will be as up to date as the current COVID-19 pandemic allows. Please be patient with employers as follow-ups are made. This job posting is currently available.
Port Picton Homes is opening a new site that will be in construction for the next 10 years.
Port Picton Homes is currently seeking to hire a licensed plumber or qualified plumber assistant for this new site as well as other projects.
Additional Information
Rate of Pay: Licensed Plumber – hourly $28; Qualified plumber assistant – hourly $20
Experience and any safety certifications considered an asset
To apply, please send resumes to cleave@reach.net
---
Employer Overview
For 30 years, Port Picton Homes has earned its reputation as a leading Home Development Company in and around Prince Edward County.
We pride ourselves on providing a superior product and working closely with our clients to make their vision a reality.
We work with a strong team of 60 in-house and subcontracted skilled trade professionals and have a proven track record of successful builds and happy customers.  Get in touch today to start planning your dream home.
---