Job Post
Part-Time Special Constable
Posted on March 17, 2023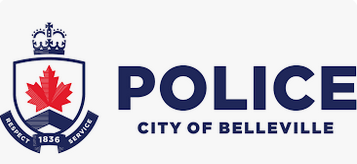 Company Name
Belleville Police Service
Employment Type
Part Time
Category
Enforcement/Law & Security
Location
Belleville, ON 459 Sidney Street K8P 3Z9

Salary
$ $25.80 HOUR Hourly
Closing Date
April 14, 2023
THE BELLEVILLE POLICE SERVICE IS NOW ACCEPTING APPLICATIONS FOR
PART-TIME SPECIAL CONSTABLES!
In partnership with our community, our members are dedicated to serve and protect. Belleville Police Service offers the opportunity for a long and rewarding career in law enforcement. Join us in making Belleville the safest community in Ontario. 
The Special Constable is responsible with providing secure custody, care, monitoring, transportation and escort (i.e. to the Station, courts, detention centres, hospitals, and other police agencies) of persons who are in custody, while ensuring the safety of and security of the prisoner. The Special Constable is required to take part or be present at all court proceedings to ensure the security of the justice system participants and the building, during the hours of when the justice system participants are present for court purposes. 
Please review the job description below that details desirable qualities and skills required. Our selection process includes a fitness assessment and interviews.
Job Duties:
Perform duties in a manner that reflects the Service's Vision, Mission Statement, and Motto.
Operate within the regulations, policies, and procedures established by the Police Services Act, the Belleville Police Services Board, the Belleville Police Service and the Chief of Police.
Comply with the Belleville Police Service LE-012 Search of Persons, LE-014 Court Security LE-014 A Court Security Plan, LE- 016 Prisoner Care and Control, LE- 033 Prisoner Transportation.
Maintain visual and audible monitoring of cell areas, to ensure the security, care and control of prisoners, including the use of electronic monitoring equipment, while in custody at Belleville Police Service and at the Courthouse.
Present a positive image of the police service, community and the law at all times.
Apply appropriate use-of-force options and restraint techniques.
Assess security risks and provide appropriate security measures
Maintain the public peace, security, and decorum of Provincial, General Division, Young Offender, Family and Immigration Courts and for public areas within court buildings; search court facilities and liaise with Belleville Police Service officers as required.
Collect court ordered DNA samples/endorsements and all associated documentation pursuant to the DNA Identification Act (Bill S-10) and complete required internal documentation for tracking and submission to the National DNA Data Bank (NDDB).
Notify Court Services Supervisor / Officer-In-Charge of all instances in which a prisoner is classified as a high risk and in cases of emergency e.g. sickness, prisoners harming themselves.
Record daily prisoner statistics, complete reports, and maintain administrative paperwork as required.
Search courtrooms, cells, and all adjoining areas daily, to ensure a safe and secure environment.
Search and secure prisoners prior to transport and supervise them prior to and during court appearances.
Transport prisoners to and from lock-up facilities and elsewhere in the Province of Ontario as required by the judicial process.
Execute emergency procedures, including fire evacuation, medical response, high risk movement and care of prisoners.
Continually monitor all prisoners in custody at the Courthouse and in the Station by checking visually and/or by video surveillance or closed-circuit monitors, assessing prisoners' mental and physical condition.
Perform front desk duties at the Station.
Perform Bail duties by organizing and communicating all relevant information pertaining to the Bail hearing process.
Perform Wash Court duties as required.
Assist the Court Clerk by serving documents on in-custody persons.
Perform other duties as needed including searching for missing persons and traffic duty for special events.
Perform other duties as required, assigned or directed by the Chief of Police or designate.
Note: This position description is intended to describe the general level and nature of the position and is not an exhaustive list of all tasks assigned in the performance of the position.
---
Qualifications:
Applicants for the position of Special Constable must meet the following minimum requirements:
Be a Canadian citizen or permanent resident of Canada
Be at least 18 years of age as of the posting closing date
Possess a Grade 12 graduation diploma or equivalent or post-secondary education at an accredited college or university as an adult student
Post-secondary education would be considered an asset
Posses a valid Class G driver's license and suitable driving record
Possess a valid standard or emergency First Aid and CPR Level C certificates
Possess a complete and valid Ontario Association of Chiefs of Police (OACP) Certificate
Be in good health (physically, mentally and medically) and has the ability to pass the Ontario Police Fitness Pin Test.
Have no criminal record for which you have not received a pardon and be of good moral character and habits.
Education and Certifications
Must possess a high-school diploma or equivalent.
Post-Secondary degree and/or diploma in related field is considered an asset.
Possess a valid Class G driver's license and suitable driving record.
Possess a valid standard or emergency First Aid and CPR Level C Certificate.
Possess a complete and valid Ontario Association of Chiefs of Police (OACP) Certificate).
Skills, Experience and Qualities
Maintenance of good health (physically, mentally, and medically fit) to be able to perform the assigned duties of the position. Please see website job posting for Physical and Mental Demands Analysis
Demonstrates tact, courtesy, diplomacy, and a pleasant and authoritative manner when interacting with members of the public, Belleville Police Service and other third parties.
Ability to apply analytical reasoning and decision-making abilities.
Demonstrates strong problem-solving skills.
Displays excellent interpersonal skills and ability to work cooperatively as a team player.
Ability to effectively interview and utilize conflict avoidance and resolutions skills.
Ability to work with minimal supervision when needed.
Demonstrates strong communication skills (verbal/ written and comprehension).
Ability to remain calm and professional while working under pressure in an unpredictable environment.
Ability to use good judgement.
Has basic keyboarding and data entry skills.
---
Additional Information:
The starting hourly rate is $25.804 per hour (January 1, 2022 rate of pay).
Hours of Work: PART-TIME: UP TO 24 HOURS DAYS, EVENINGS, NIGHTS DEPENDENT ON BUSINESS NEEDS
Willingness to do overtime, as necessary.
Required to work at Belleville Police Service, Quinte Courthouse and/or the Provincial Offences Court, dependent on the needs of the service.
---
How to apply here:
Applications to our current process will be accepted until April 14, 2023.
To make an application, please head to www.bellevilleps.ca > 'Careers' > 'Current Opportunities' > '2023 Special Constable'. To apply, you must submit:
Cover letter and resume
Copy of the OACP Certificate
OACP Fitness Log
OACP Vision and Hearing Assessment Forms
Copy of Diploma and/or Degree(s) of educational achievements
Copy of valid First Aid and CPR certificates
Additional supporting documentation you may submit includes:
Letters of reference related to employment or community service
Certificates of Achievement
Please note, as a condition of employment, proof of full COVID-19 vaccination is required.
A full selection process (including interviews and assessments) will follow. We thank all applicants, however, only those candidates selected for an interview will be contacted.
By applying, you agree that the statements made by you are true, complete, and correct to the best of your knowledge. Further, you understand that any falsification of statements, misrepresentations, and/or deliberate omission or concealment of information may be considered just cause for dismissal.
Please note that the Belleville Police Service is an equal opportunity employer that is committed to inclusive, barrier-free recruitment and selection processes. If contacted for an employment opportunity, please advise the HR Unit if you require accommodation for testing, interview, or employment purposes.
---
This job advertisement has been provided by an external employer. Career Edge is not responsible for the accuracy, authenticity or reliability of the content.Cette offre a été fournie par un employeur externe. Career Edge n'est pas responsable de l'exactitude, de l'authenticité ni de la fiabilité du contenu.
---