Job Post
Nurse Practitioner
Posted on November 24, 2022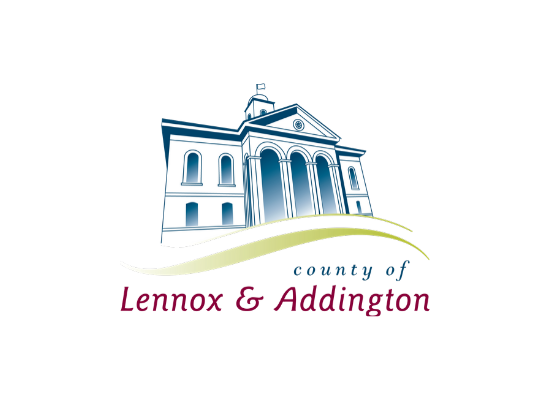 Company Name
County of Lennox and Addington
Employment Type
Full Time
Category
Long Term Care
Location
Napanee, ON 309 Bridge Street West K7R 3P9

Salary
$ $98,589.40 — 115,315.20 YEAR Annually
Closing Date
December 11, 2022
Nurse Practitioner – Posting # 2022-132
________________________________________________________________________________
Location:            The John M. Parrott Centre – 309 Bridge St. W. Napanee
Supervisor:        Manager of Nursing, The John M. Parrott Centre
Hours of Work:  8:30 am to 4:30 pm Monday to Friday (on call as required)
Salary Range:    $98,589.40 to $115,315.20 per year plus a comprehensive benefit package
Closing Date:     December 11, 2022
The John M. Parrott Centre is a progressive, fully accredited, 168 bed long-term care Home, owned and operated by the County of Lennox and Addington located in the Town of Greater Napanee.
Employee Signing Bonus:  New applicants who meet eligibility requirements will receive a signing bonus
As a key member of The John M Parrott Centre clinical team, the Registered Nurse-Extended Class, under the direction of the Manager of Nursing, will demonstrate expert-level knowledge, skills and leadership in providing acute and episodic care for the Residents of our Long-Term Care Home. The RN-EC will play a vital role in the efficient & effective provision of high-quality nursing services and therapeutic programs, which promote the health, well-being, comfort & independence of our Residents.
The Registered Nurse-Extended Class will;
• Utilize advanced level clinical skills in collecting & interpreting medical information, conducting health assessments and formulating medical diagnoses
• Provide vital clinical contributions in the development of Resident care plans, engagement at resident care conferences, implementing and evaluating clinical decisions
• Facilitate the coordination and involvement of key stakeholders, including Physicians, clinical staff, residents and resident families, in the development of Resident care plans, with a focus on resident-centered holistic care
• Assume a key role in various clinical programs; including skin & wound care, IPAC, pain management, palliative care and end of life, as well as various quality improvement initiatives; ensuring the use of prevailing best practices and industry standards
• Play a key role in emergency room diversion initiatives to support Ontario's Plan To Stay Open
• Provide clinical input into relevant policies
• Demonstrate leadership in the education, mentoring, support and communication with staff, residents and families
• Work collaboratively amongst an interdisciplinary team; build & support external stakeholder relationships, represent the Home when networking with professional organizations
• Ensure compliance with legislated standards and regulations, including, but not limited to; the Fixing Long-Term Care Act, Occupational Health Safety Act, CNO Guidelines and Practices, and the policies and procedures of the Home.
The successful candidate will demonstrate leadership, integrity, and accountability, while working in a team environment that promotes communication, collaboration and respect. The successful candidate must possess the ability to thrive in a high demand and highly regulated environment. You will be expected to represent the County of Lennox & Addington, The John M Parrott Centre in a courteous and professional manner, while maintaining professional relationships with peers, subordinates, Residents & families in keeping with the Homes Mission, Vision & Values.
Our ideal candidate possesses the following qualifications and skills:
• Registered Nurse – EC (RN) with the College of Nurses of Ontario (CNO), required
• Master's Degree in Nursing (MScN), required
• Experience practicing as an RN-EC in a long-term care, or geriatric setting, preferred
• GPA, PIECES or other seniors-focused training or professional development, an asset
• Strong computer skills, including but not limited to Point Click Care and MS Office suite
• Ability to think critically, prioritize, analyze information and problem solve effectively
• Excellent verbal & written communication skills, ability to exercise empathy and discretion, skills to provide adult education.
• Flexible, team-player, able to build and maintain positive working relationships
In accordance with provincial directive, employees must provide proof of being fully vaccinated against COVID-19 as well as proof of a third shot – booster (i.e. received the total number of required doses of vaccine approved by Health Canada) or an approved exemption for preclusion from immunization as a condition of employment.
For more information or to apply, please visit our website at https://www.lennox-addington.on.ca/employment
Personal information is collected under the authority of the Municipal Freedom of Information and Protection of Privacy Act for the purpose of applicant selection. We thank all applicants for their interest, however, only those selected for an interview will be contacted. Resumes received after the closing date will not be considered.  Positions remain on the website after the closing date for reference purposes only.
Please note that accommodations are available upon request to support the participation of persons with disabilities in applying for jobs and during the interview and assessment process.  If you require an accommodation, please call the County's Human Resources Department at 613-354-4883 to discuss.  We will work with you to meet your needs.
This job advertisement has been provided by an external employer. Career Edge is not responsible for the accuracy, authenticity or reliability of the content.Cette offre a été fournie par un employeur externe. Career Edge n'est pas responsable de l'exactitude, de l'authenticité ni de la fiabilité du contenu.
---