Job Post
Member Services + Communications Coordinator
Posted on January 12, 2021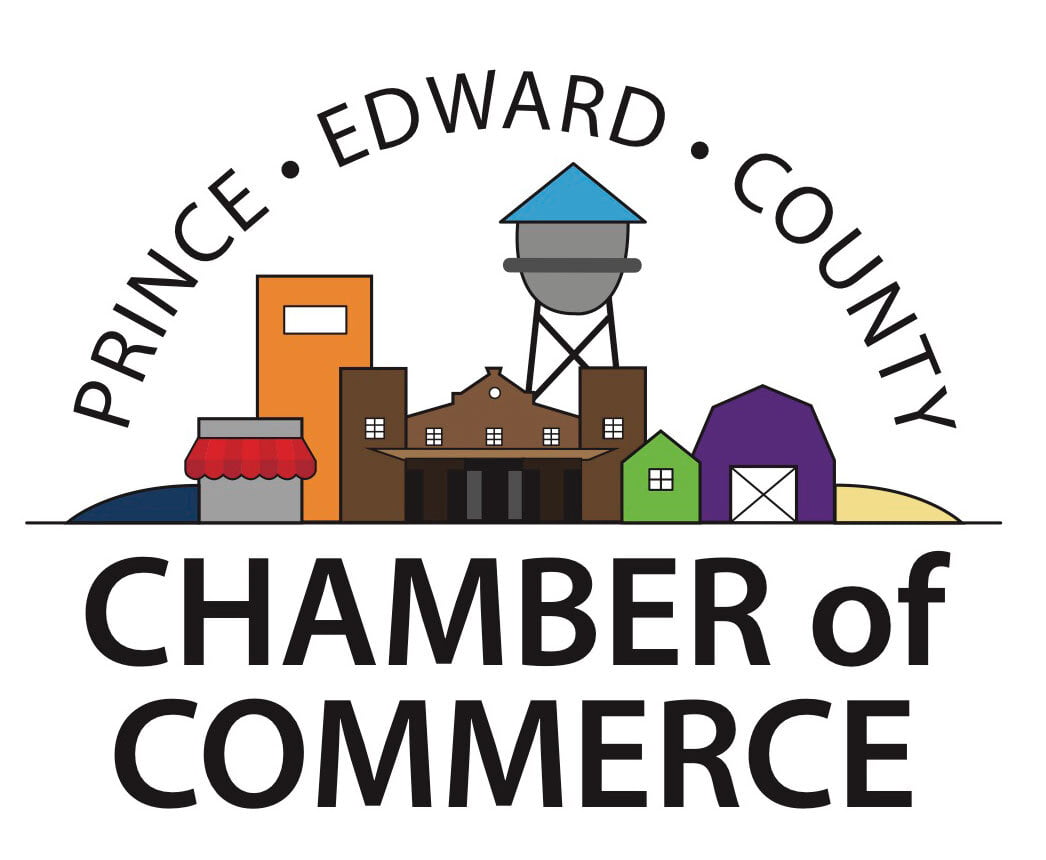 Company Name
Prince Edward County Chamber of Commerce
Employment Type
Contract Full Time
Category
Business / Administration
Location
Prince Edward, ON

Closing Date
February 1, 2021
The Prince Edward County Chamber of Commerce is currently seeking applications from qualified candidates interested in the position of:
MEMBER SERVICES AND COMMUNICATIONS COORDINATOR
The Prince Edward County Chamber of Commerce is the trusted advocate and tireless champion for local businesses. With a long-standing reputation for excellence and leadership, the Prince Edward County Chamber of Commerce continuously generates opportunities to connect people by bringing life to business. Doing so provides a vehicle for success for our members and the future of The County's business community. The PEC Chamber fosters an extensive network for entrepreneurial leaders to partner in representation, communication, and education. It provides members with: Networking, Group Benefits and affordable Marketing and Advertising opportunities and most importantly a voice as a collective group. The Prince Edward County Chamber of Commerce seeks an experienced individual for the position of Member Services and Communications Coordinator. This position requires an ambitious and energetic leader to help us deliver value to our membership base and to maximize revenue generating opportunities for the PEC Chamber. You will play a key role in creating and executing an effective business development strategy and ensuring that members enjoy a high-quality customer experience throughout every step of their membership journey. The goal is to drive sustainable financial growth, deliver real value to our membership and forge strong relationships with key partners across the community. Preferred candidates will have demonstrated experience in developing business solutions, revenue generating strategy, managing client accounts, leading value-added customer experiences and relationship building. The selected candidate will work with our highly dedicated, professional staff and volunteer base and have a strong business acumen, excellent communication skills and an engaging interpersonal style to carry out the strategic objectives of The PEC Chamber.
Position Summary
Member Services and Communication Coordinator will be principally responsible for expanding business and revenue generating opportunities with existing and new partners that will allow the organization to achieve its mandate and strategic objectives. This role will also be responsible for helping to define the customer journey and delivering a high quality and meaningful customer experience underpinned by value-added service delivery to current and prospective members of the PEC Chamber.
Member Services and Communication Coordinator will also provide insight and input to inform strategic marketing and communications and operations planning with the leadership team, setting objectives and identifying methods to reach those goals.
---
Key Accountabilities
Managing current revenue streams and identifying new sources of revenue, conducting market research, developing the business strategy, and overseeing execution of the plan;
Developing in-depth knowledge of PEC Chamber offerings to identify profitable business opportunities for members and partners;
Cultivating lasting relationships with members and partners to grow loyalty;
Managing regular contact with current and prospective members, always ensuring an effective line of communication to support membership strength and growth;
Working with members and partners to understand their business needs and goals;
Designing responsive, innovative and value-added service delivery models to support the customer journey;
Developing ways to improve the customer experience and build brand loyalty;
Attending external events to develop business leads and strengthen stakeholder relationships;
Delivering monthly business development progress reports on the status of revenue streams; progress to plans, and roadmaps for reaching financial and membership targets.
---
Position Requirements
A degree in Marketing or Communication, Business Administration, or relevant work experience;
5 – 10 years' experience in business development, sales, client management and/or marketing; experience in a
non-profit or membership focused organization would be an asset;
Track record of effective and strategic decision-making in a fast-paced environment;
Ability to produce and coordinate messaging for web, print, and other marketing material
Demonstrated ability to collaborate and to motivate team members to exceed expected goals;
Proficient in all Microsoft Office applications and relevant technology/CRM systems, knowledge of Zoho an asset;
Exceptional writing, communications, social media and negotiation skills, leadership and time management skills;
Strong business acumen.
---
Location: Prince Edward County Chamber of Commerce, 206 Main Street, Picton Ontario
Duration: Full-Time, 15-month contract position with possibility of extension
Reports to: Executive Director
APPLICATION PROCESS:
Expressions of interest including career profiles will be accepted until February 1, 2020 at 9:00 a.m., and should be sent confidentially to lesley@pecchamber.com.
Information provided by or about candidates for these positions will be used only for candidate selection. We thank each applicant for taking the time and effort to respond; however only candidates to be interviewed will be contacted.
---