Job Post
Library Branch Assistant
Posted on September 22, 2022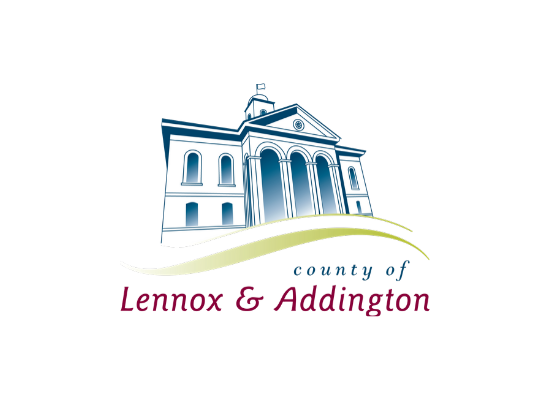 Company Name
County of Lennox and Addington
Employment Type
Contract Full Time
Category
Information Services
Location
ON 322 Amherst Drive K7N 1S9

Salary
$ $30.06 — 35.16 HOUR Hourly
Closing Date
October 5, 2022
Library Branch Assistant – Posting # 2022-109
____________________________________________________________________
Location:             Amherstview Branch Library (322 Amherst Drive)
Supervisor:         Manager, Library Services
Hours of Work:  35 hours per week, (weekends and evenings included)
Salary Range:    $30.06 to $35.16 per hour
Duration:            Up to 17 Months
Closing Date:     October 5, 2022
The County of Lennox & Addington's Community and Development Services Department is seeking applications for a Library Branch Assistant, Amherstview Branch.
The Branch Assistant will maintain the effective operations of the library. They are expected to provide strong service orientation, and carry out duties as directed by the Manager, Library services.
DESCRIPTION/RESPONSIBILITES OF THE POSITION:
• Circulation duties related to the borrowing of library materials
• Development and delivery of programs for children and adults
• Maintaining good public relations and promoting library service in the community
• Reference, reader advisory and technical support services
• Regular collection maintenance duties
• Ensuring that the branch facility is kept in good physical order
• Serve the community members of all ages
QUALIFICATIONS:
• Minimum two year post-secondary education in a related field (Library Technician preferred)
• Relevant library experience and good knowledge of resources and technologies
• Demonstrated reference/research skills and technical savvy
• Excellent communication, organizational and interpersonal skills
• Commitment to public service and library advocacy
• Ability to work collaboratively in a team-based environment
• Demonstrate creativity, problem solving skills, leadership qualities and ongoing  professional development and involvement
For more information and to apply, please visit our website at:  https://www.lennox-addington.on.ca /employment
Personal information is collected under the authority of the Municipal Freedom of Information and Protection of Privacy Act for the purpose of applicant selection.  We thank all applicants for their interest, however, only those selected for an interview will be contacted.  Resumes received after the closing date will not be considered. 
Please note that accommodations are available upon request to support the participation of persons with disabilities in applying for jobs and during the interview and assessment process.  If you require an accommodation, please call the County's Human Resources Department at 613-354-4883 to discuss. We will work with you to meet your needs.
This job advertisement has been provided by an external employer. Career Edge is not responsible for the accuracy, authenticity or reliability of the content.Cette offre a été fournie par un employeur externe. Career Edge n'est pas responsable de l'exactitude, de l'authenticité ni de la fiabilité du contenu.
---