Job Post
Industrial Sewer
Posted on March 16, 2023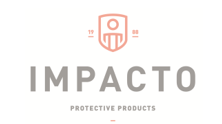 Company Name
Impacto Protective Products Inc.
Location
Belleville, ON

Closing Date
April 14, 2023
Who We Are:
We are Impacto Protective Products Inc., a local, privately owned family business that has been operating in Belleville for over 35 years. Our President, Eric Lehtinen began working at Impacto as a high school student over 20 years ago and has worked in almost all the positions in our company. He was recognized by Quinte Business Achievement Awards as 2021 Business Person of the Year for his leadership and contribution to the community.  We think that says a lot about how he manages our company.
 What We Do:
We're in the safety business! We make and distribute personal protective equipment to reduce the likelihood of injury. We want all workers to get home safely every day.
At our manufacturing facility in Belleville we sew, finish, and package products for global distribution.
We sell our products locally and globally through a team of sales managers and distributors, as well as through e-commerce channels like Shopify and Amazon.
 What It's Like to Work at Impacto:
Many of our employees have worked here for over 20 years, and some even 30 years! We think that means people enjoy and value working here, and we're proud of that.
We provide opportunities for career advancement and prefer to promote from within. Many of our employees have moved up to more senior positions with our support to train and develop them as needed.
To learn more about us check out our website at www.Impacto.ca
How To Apply: Send your cover letter and resume to Tracey Starrett, Manager – Human Resources via the email address in this job posting
This job advertisement has been provided by an external employer. Career Edge is not responsible for the accuracy, authenticity or reliability of the content.Cette offre a été fournie par un employeur externe. Career Edge n'est pas responsable de l'exactitude, de l'authenticité ni de la fiabilité du contenu.
---