Job Post
HTST Operator & Cream Receiver
Posted on September 15, 2023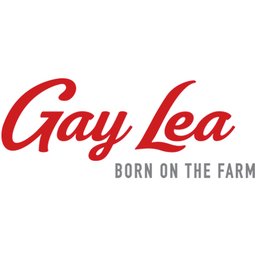 Company Name
Gay Lea Foods (Stirling Creamery)
Employment Type
Full Time
Category
Food Services / Hospitality
Location
Stirling, ON 1 West Front Street K0K 3E0

Salary
$ $15 HOUR Hourly
Closing Date
October 13, 2023
GAY LEA Foods, Stirling ON is looking to hire a Full Time – HTST Operator & Cream Receiver
Reporting to the Production Manager, the scope of this position involves handing cream loads, testing cream for butterfat and titratable acidity, as well as the pasteurization of cream for butter manufacturing.
Key Responsibilities:
Operate automated equipment through control panels
Conduct Clean in Place (CIP) and sanitize the tanks, silos and line circuits including housekeeping of the cream receiving and HTST areas
Take accurate and detailed production and CIP records
Perform routine manual checks of systems, valves and lines and troubleshoot as required
Conduct visual inspection of incoming bulk tankers to ensure they are clean and free of debris that may cause contamination
Blend product according to formulations and complete necessary documentation
DAX related activities, including but not limited to, daily input of cream volumes received, distribution of cream, washing of tanks
Troubleshooting of equipment in a fast-paced environment
Work closely with quality control staff to standardize raw products efficiently and adequately for processing
Responsible for respective Critical Control Points as outlined in the facilities HACCP manual
Monitor and maintain the Quality, Food Safety and SQF systems
Food Safety & Quality responsibility as outlined in SOPs & other training materials provided and accurate record keeping
Attend prescribed courses and training as required
Other duties as assigned by Management
---
Qualifications:
Minimum high school diploma and/or relevant dairy experience
Minimum 2 years' experience in a regulated dairy or food manufacturing environment
Knowledge of Good Manufacturing Practices (GMPs), including excellent sanitary habits, CIP systems and possess knowledge of Hazard Analysis Critical Control Points (HACCP)
HTST Pasteurizer Operators Certificate
Milk and cream Graders' Certificate considered an asset
Ability to work independently and in a team environment
Ability to be flexible in terms of shift work, weekend availability, and perform other duties as required
Physically capable of performing the demands of the job and ability to multi- task
Good communication skills, including written and verbal
Mechanical aptitude and solid troubleshooting skills
High level of accuracy and mathematical abilities
Computer skills would be an asset
---
Additional Information:
Working Environment:
Regular exposure to extreme temperatures. Frequent exposure to hazards including chemical substances, hazardous machines and moving objects. Extended exposure to noise.
Physical Demands:
Standing and walking for extended length of time. Crouching, climbing stairs and working in awkward positions for a moderate length of time. Occasional exposure to chemical substances, working from heights and lifting of equipment to a maximum weight of 25 kg (Separator Lid
Experience: dairy or food manufacturing: 2 years (preferred)
Licence/Certification: HTST Pasteurizer Operators Certificate (preferred)

Milk Graders Certificate (preferred)
Job Type: Full-time
Benefits:
Company events
Dental care
Disability insurance
Employee assistance program
Extended health care
Life insurance
On-site parking
Paid time off
RRSP match
Store discount
Vision care
Schedule:
10 hour shift
8 hour shift
Monday to Friday
Weekends as needed
Wages: To be Determined based on Experience
Supplemental pay types:
---
How to Apply Here:
Email your resume and cover letter, if applicable, to:  Careers @ https://www.stirlingcreamery.com
---
This job advertisement has been provided by an external employer. Career Edge is not responsible for the accuracy, authenticity or reliability of the content.Cette offre a été fournie par un employeur externe. Career Edge n'est pas responsable de l'exactitude, de l'authenticité ni de la fiabilité du contenu.
---