Job Post
Heavy Equipment Operator
Posted on April 9, 2021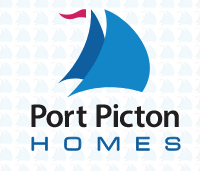 Company Name
Port Picton Homes
Employment Type
Full Time
Category
Skilled Trades / Apprentices
Location
Prince Edward, ON

Salary
$ $25 HOUR Hourly
Please note: the status of jobs on this site will be as up to date as the current COVID-19 pandemic allows. Please be patient with employers as follow-ups are made. This job posting is currently available.
Port Picton Homes is opening a new site that will be in construction for the next 10 years.
Port Picton Homes is seeking to hire an qualified or certified heavy equipment operator. Applicants should have three to five years' experience.
Experience Requirements
Three to five years experience a must
---
Additional Information
Rate of Pay: Qualified or Certified Heavy Equipment Operator – hourly wage $25
To apply, please send resumes to cleave@reach.net
---
Employer Overview
For 30 years, Port Picton Homes has earned its reputation as a leading Home Development Company in and around Prince Edward County.
We pride ourselves on providing a superior product and working closely with our clients to make their vision a reality.
We work with a strong team of 60 in-house and subcontracted skilled trade professionals and have a proven track record of successful builds and happy customers.  Get in touch today to start planning your dream home.
---