Job Post
Hallowell House – Revera Long-Term Care Positions Available
Posted on August 5, 2022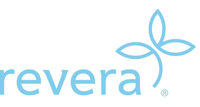 Company Name
Hallowell House - Revera Long Term Care
Employment Type
Casual
Category
Long Term Care
Location
Prince Edward, ON 13628 Loyalist Parkway K0K 2T0

Closing Date
September 5, 2022
Now Hiring for the following Long Term Care Positions:
 RNs, RPNs, PSWs, PSAs (Part-Time/Full-Time opportunities)
Recreational aides, Housekeepers, Laundry & Dietary
& Nursing Students & Volunteers
To apply please address:
Hallowell House
13628, Loyalist Parkway, Picton. Ontario. K0K 2T0
Contact Name: Resident Service Clerk
Contact Phone Number: 613-476-4444 Ext:2026
Submit your application via email address: Geeta.krishantha@reveraliving.com
---
This job advertisement has been provided by an external employer. Career Edge is not responsible for the accuracy, authenticity or reliability of the content.Cette offre a été fournie par un employeur externe. Career Edge n'est pas responsable de l'exactitude, de l'authenticité ni de la fiabilité du contenu.
---