Job Post
Guest Services Representative
Posted on April 9, 2021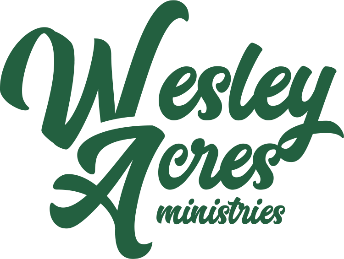 Company Name
Wesley Acres
Location
Prince Edward, ON

Wesley Acres is a Christian Retreat Centre & Campground in association with the Free Methodist Church in Canada.  Wesley Acres serves with excellence, the spiritual, educational, and recreational needs of all people equipping them for Christian service to their family, church and community.
Located in the heart of Prince Edward County just outside Bloomfield, Ontario, Wesley Acres is on the beautiful shores of West Lake overlooking the Sandbanks.
We are looking for highly organized candidates with excellent people skills for the position of Guest Services Representative.  Guest Services Representatives are responsible for providing front desk services, primary responsibility to answer phones, receive and process bookings and cancellations.
The best Guest Services Representatives will have tremendous patience when dealing with guests and accommodate their needs with enthusiasm and poise.
To be successful in the role, you will need excellent written and verbal communication skills, as well as competency in Microsoft Office applications such as Word and Excel and proficient with computer skills.  Prior experience would be considered an asset.
Responsibilities
Greet clients and visitors with a positive, helpful attitude
Being a source of information to guests on various matters related to Wesley Acres
Announce guest as necessary
Assisting with a variety of administrative tasks including copying, faxing, taking notes, processing payments, recording work orders
Answering phones in a professional manner, and routing calls as necessary
Assisting colleagues as necessary
Performing ad-hoc administrative duties
Providing excellent customer service
Booking facilities
Processing and balancing guest payments & refunds
---
Competencies
Cooperation – Works with others to prevent conflict and share resources to encourage symbiotic relationships within the organization.
Works well with a wide range of individuals to contribute to a team environment
Accountability – Takes ownership of personal workload
Adaptability – Flexibility in responding to changing conditions, priorities, technologies, and requirements.
Time Management – Balances a myriad of tasks; prioritizes duties as needed.
Conflict Management – Foresees potential conflict and takes preventative steps. Handles conflict when it arises; assisting with resolution or determining solutions.
Decision Making – Makes concrete, well-informed and thought-out decisions that support the overall organization. Has the ability to make quick, effective decisions even when data and details are limited.
Results Orientation – Able to focus on desired outcomes, and the means by which they are achieved by meeting and or exceeding standards based on past performance, goals, and objectives
Attention to Detail – Attends to details and pursues quality in the accomplishment of tasks, regardless of the volume of duties encountered.
Communication – Expresses and transmits information with consistency and clarity.
---
Job Requirements
Consistent, professional dress and manner
Excellent written and verbal communication skills
Competency in Microsoft applications including Work, Excel and Outlook
Willing to learn new applications
Good time management skills
Ability to contribute positively as part of a team, helping out with various tasks as required
---
Work Conditions
Flexible hours, including evenings, weekends, and holidays
Interaction with employees, management, and the public at large
Physically demanding tasks, standing and moving for long periods of time
---
This position reports to our Administrative Services Manager. The position will begin in Spring 2021.
Interested applicants are to send resume and cover letter via email, with "Guest Services Representative – application" in the subject line to executivedirector@wesleyacres.com
---