Job Post
Farm Stand and Agri-tourism Helper
Posted on May 12, 2022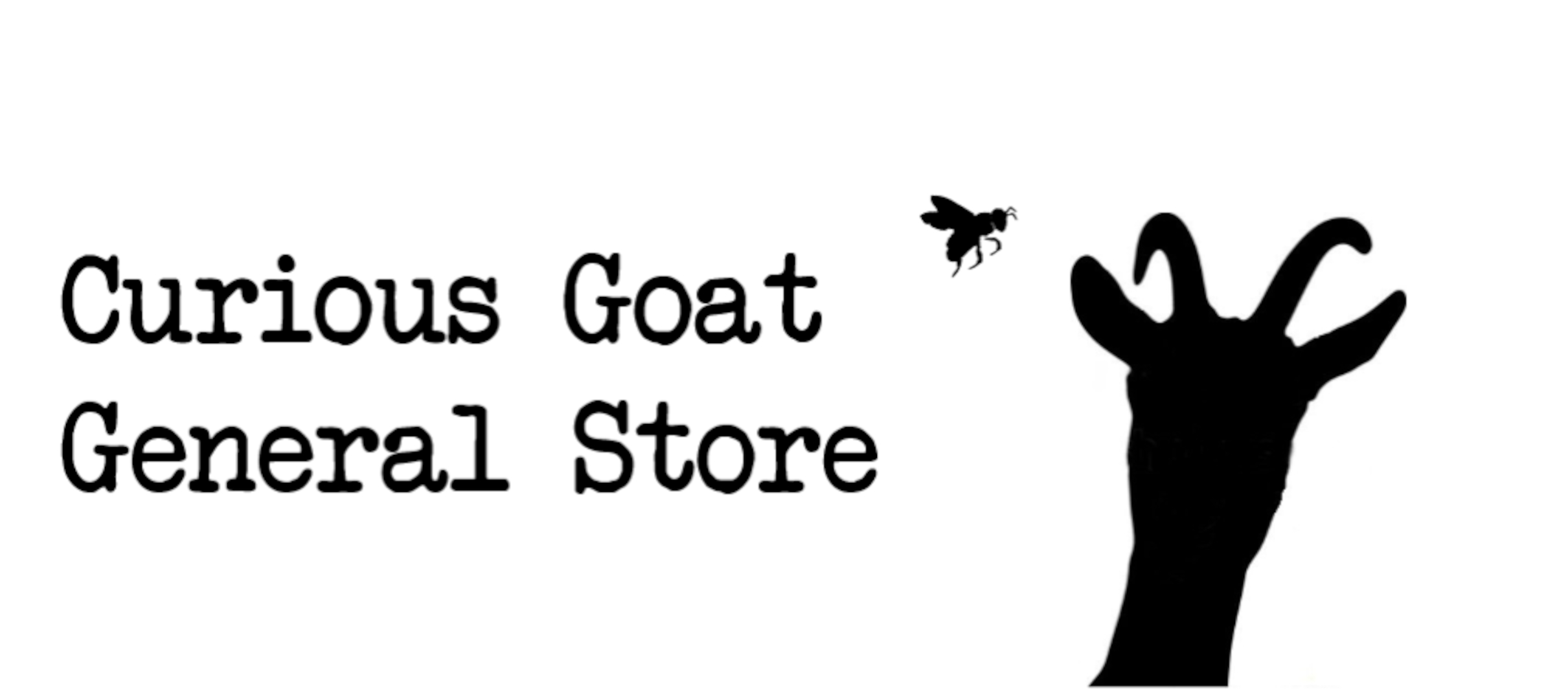 Company Name
Curious Goat General Store
Employment Type
Full Time
Category
Agriculture
Location
Prince Edward, ON 1635 Old Milford Road K0K 2P0

Salary
$ $17 HOUR Hourly
Closing Date
June 17, 2022
Curious Goat General Store is seeking a Operations Assistant for a nine week project summer position. Are you 15 to 30? Looking for a fun and unique job this summer? Join Curious Goat General Store in Milford and learn all the things – retail sales, customer service, gardening, making products, beekeeping stuff and more!  If you like learning, being outside, pollinators and getting dirty,  email your resume and let's talk!
Job Purpose:
The Operations Assistant will assist the Owner will tasks involved in the business operations of Curious Goat which is a home-based business offering an apiary, garden, farm stand, grounds, agri-tourism and education. Employer is supportive of diversity and inclusivity in respect to all applicants. Training is provided for all aspects of the position.
Qualifications:
• Be between 15 and 30 years old
• Previous experience in any of the job tasks an asset or able to train
• Some numeracy, literacy and computer literacy required but will train
• Must have own transportation to and from Milford
• Own cell phone for sales, team communications and hours preferred
• Ability to work unsupervised an asset
• Comfortable working outside in the natures where it's hot and there's bugs
• Able to conduct Job Duties including accessing one workspace which is not accessible
• Proof of maximum available vaccination for the candidate's age, additional boosters if available during the period of this program.
---
Job Duties Involved (not all of these every day)
Farm Stand (Three days per week minimum):
• Open/Close shop as necessary, Maintain cleanliness
• Welcome customers when they arrive
• Explain the products that are available
• Promote children's activities which are available
• Handle cash and electronic transactions through Square
• Help to correct inventory amounts and indicate when products or supplies are low
Bees & Blooms Experience (Three days per week)
• Greet guests as required and assist with parking
• Prepare experience ingredients according to bookings each week
• Assist with Experience set up including greeting suppliers
• Prepare materials for all Experiences when scheduled
• Grate wax, measure oil, prepare tins, labels, oils and markers, honey tastings and serving equipment
• Assist with beverage preparation and dispensing
• Help clean and maintain Experience equipment, monitor supplies
• Maintain cleanliness of Experience areas
Curious Goat Product Tasks (occasional scheduled)
• Assist with production, packaging, and labelling under supervision
• Bottle and label honey according to specifications
• Make, package and label beeswax products according to specifications
Grounds Keeping (daily to weekly)
• Mow grass in business area
• Clip/weed plants as identified
• Maintain appearance of People's Garden including weeding, mulching and pest control
• Water plants
• Maintain fountain and water collection
Beekeeping (occasional, task limited)
• Going into the hives is up to the comfort of the successful candidate but not required (safety clothing provided)
• Maintaining hive bodies and frames
• Assisting with maintenance of the Honey House
• Assisting with seasonal beekeeping tasks such as extraction and preparation of treatments and feeding
Other duties related to business operations as assigned, trained and supervised
---
Working Conditions:
• A very friendly dog is on-site
• Clothing is summer casual. Closed toed shoes may sometimes be required. Candidates should have an extra set of 'work clothes' which may get stained, painted or marred.
• Farm Stand Dress Code: Clothing away from guests can be more flexible, especially when working under hot conditions outside. However, appropriate clothing is required around guests. Shorts and sleeveless shirts are fine. No crop tops or booty shorts, please. Spaghetti straps should be covered in an over shirt.
• The natures: there are lots of bugs including wasps and bees. Sometimes they sting. There is water, but bringing a hat and your preferred sunscreen is recommended.
• Production and farm stand is within well ventilated structures
• Working outside and in the heat with occasional repetitive tasks
• There is an outhouse for personal use and a place to rest, and a cooler for personal food
• Some sharp tools and noxious substances involved with supervision
• Operating some machinery required with training (lawnmower, extractor, camp stove, smoker)
• Accurately report time electronically
• COVID protocols include maximum vaccination possible, mask wearing indoors (or at guests' request), handwashing and regular testing
• Work tools, gloves, apron provided
• Active participation in Curious Goat policies as well as requirements of the Canada Summer Job Service Program
---
Program Details:
Rate of Pay: $17
Hours:
• 30 per week for nine weeks to September 3, 2022.
• Additional hours may become available after that date outside of this Program Position. This position is nine weeks under Summer Job Service. For an additional 4 weeks of work, sign up for the Inspire Program at PELC!
Schedule:
9:30 to 3:30, 6 hours per day, Friday to Tuesday with some flexibility available to the right candidate
---
How to Apply Here:
Send a resume in an email along with why you are interested in the position, with references or recommendations from previous employers or people in the community to: beek@curiousgoatgeneralstore.ca
---
This job advertisement has been provided by an external employer. Career Edge is not responsible for the accuracy, authenticity or reliability of the content.Cette offre a été fournie par un employeur externe. Career Edge n'est pas responsable de l'exactitude, de l'authenticité ni de la fiabilité du contenu.
---