Job Post
Electrician
Posted on April 9, 2021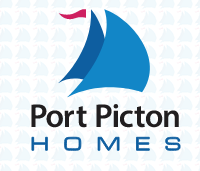 Company Name
Port Picton Homes
Employment Type
Full Time
Category
Skilled Trades / Apprentices
Location
Prince Edward, ON

Please note: the status of jobs on this site will be as up to date as the current COVID-19 pandemic allows. Please be patient with employers as follow-ups are made. This job posting is currently available.
Port Picton Homes is opening a new site that will be in construction for the next 10 years. They are currently seeking a second year Electrical Apprentice or higher and/or Journeyman/Licensed Electrician for both residential and commercial construction projects.
The construction electrician will generally focus on larger projects, such as upgrading an entire floors of buildings or installing an electrical system for a new building.
Responsibilities & Duties
Ensure the wiring and electrical components are up to code
Work efficiently and safely
Read blueprints or technical diagrams
Install and maintain wiring, control, and lighting systems
Inspect electrical components, such as transformers and circuit breakers
Identify electrical problems with a variety of testing devices
Repair or replace wiring, equipment, or fixtures using hand tools and power tools
Follow provincial and municipal building regulations
Direct and train workers to install, maintain, or repair electrical wiring or equipment
---
Qualifications
Hazard awareness and protection training for the following considered an asset:
Working at Heights
Working in confined spaces
Using scaffolding
Traffic control
Lock out and tag safety (proper procedures for controlling and shutting off specialized equipment to avoid injury and electric shock)
Critical-thinking  and trouble-shooting skills
Ability to perform tests and diagnose problems using the results and determine best course of action
Customer-service skills
Troubleshooting skills
---
Employer Overview
Company Name: Port Picton Homes
Company Email: cleave@reach.net
Company Website: http://portpictonhomes.com/
Please submit resume to cleave@reach.net to apply.
---