Job Post
Educational Assistants
Posted on March 16, 2023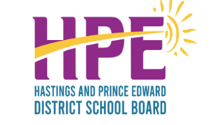 Company Name
Hastings and Prince Edward District School Board
Employment Type
Casual
Category
Education
Location
ON
Prince Edward, ON

Closing Date
March 31, 2023
Job Code:3438042
Closing Date:Mar 31, 2023 4:00 PM EDT
Employer:Hastings and Prince Edward District School Board
Posted on:Mar 13, 2023

Job Type:

Full Time
Contract / term
Occasional

Job Category:

ECE, EA and Support Staff

Mandatory Document:
Resume
Cover Letter

Start Date:  Immediately
End Date: 
Salary:  22.65
Situated in the heart of the beautiful Bay of Quinte region, Hastings and Prince Edward District School Board (HPEDSB) serves approximately 15,000 students each day at 39 in-person schools (32 elementary, two K-12; four 7-12, one secondary) and a K-8 virtual school. Supporting student achievement is the goal of approximately 1,800 teaching and support staff who, in addition to the contributions of caring volunteers and community partners, share their passion for teaching and learning.

The district covers a geographic area of 7,220 square kilometres bordered by Maynooth to the north, Deseronto to the east, Prince Edward County to the south and Quinte West to the west.
The region connects the rugged outdoors with welcoming villages; small town spirit with lakeside solitude. Discover decades of tradition mixed with new and emerging technology, creativity and innovation. Surround yourself with 1,200 km of shoreline in vibrant cities and towns accessible by highway and rail (1.5 hours to Toronto, 2 hours to Ottawa). Explore wilderness trails and sandy beaches, experience world-class fishing, enjoy exquisite culinary experiences and dozens of wineries. Perfect your golf swing at 23 golf courses, or take in Canadian arts and heritage attractions. Create your own sense of place and picture yourself here!
---
RESPONSIBILITIES: Working under the direction of the classroom teacher, EAs perform duties such as monitoring and implementing behaviour support measures as outlined in safety plans and providing various levels of program support. Duties may also include creation and preparation of classroom material and assisting in program and lesson planning, such as structured task activities, visual schedules, etc. within the regular workday.
QUALIFICATIONS:  The successful applicant must be capable of performing the above responsibilities; must possess a two-year college diploma in a related field such as Educational Assistant, Developmental Services Worker, Social Services Worker, and possess six months to one year of combined related experience and on-the-job-training to be familiar with job duties and responsibilities such as behavior support, medical protocols, program support, etc.  Behaviour management safety training and current First Aid/CPR certification considered an asset.  Therapeutic Crisis Intervention training is REQUIRED for all positions and certification is considered an asset.  Must possess effective communication, time management and problem-solving skills, strong computer skills, demonstrated ability to protect sensitive information, and the ability to work effectively as part of a team.  Must be comfortable working without close supervision.
---
How to Apply;
Employer Services of Career Edge PEC is available if you need assistance in using the (URL listed in this job posting) for the HPE District School Board online applicant tracking submission software. Should you need assistance you are welcome to contact/visit Career Edge – PEC in person or call our office 613-476-6456, Suite #103 – 141 Main Street, Picton, ON  K0K 2T0
The URL provided will ask you to login or create a login profile. Tips for users:
Beware that you must submit up loadable documents of a cover letter and resume (adobe pdfs recommended).
Always quote the Job Code in your cover letter and online submissions. This job code is: 3438042

Click 'Apply Online' to sign in/register

Apply to this job posting

Check your 'Jobs Applied To' to confirm you successfully applied.
Hastings and Prince Edward District School Board is committed to a qualified workforce that is representative of the diversity of the people of Ontario and across the communities we serve. We welcome applications from candidates with diverse backgrounds and lived experiences as a member of a marginalized group, including but not limited to: 
First Nations, Métis and Inuit peoples, and all other Indigenous peoples,
members of groups that commonly experience discrimination due to race, ancestry, colour, religion and/or spiritual beliefs, or place of origin,
persons with visible and/or invisible (physical and/or mental) disabilities,
persons of marginalized sexual orientations, gender identities, and gender expressions.
Hastings and Prince Edward District School Board is committed to providing barrier-free and accessible employment practices in compliance with the Accessibility for Ontarians with Disabilities Act (AODA). Should you require accommodation through any stage of the recruitment process please make them known when contacted and we will work with you to meet your needs.
Thank you to all applicants for their interest. Only those selected for an interview will be contacted. This information is collected under the authority of the Education Act, and M.F.I.P.P.A and is used to determine eligibility for employment. In accordance with Ontario Regulation 521/01 Collection of Personal Information, criminal record checks and vulnerable sector screening will be required of all HPEDSB employees who have direct and regular contact with students.
---
This job advertisement has been provided by an external employer. Career Edge is not responsible for the accuracy, authenticity or reliability of the content.Cette offre a été fournie par un employeur externe. Career Edge n'est pas responsable de l'exactitude, de l'authenticité ni de la fiabilité du contenu.
---