Job Post
Dishwasher
Posted on November 23, 2021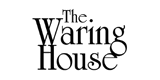 Company Name
The Waring House
Employment Type
Part Time
Category
Food Services / Hospitality
Location
Prince Edward, ON K0K 2T0

Salary
$ $14.25 HOUR Hourly
The Waring House currently has Dishwasher/Kitchen Assistant positions available. No prior experience necessary.
Responsibilities:
Must be able to take direction and have a good work ethic and an ability to be a team player
The dishwashers job is very important to the smooth and efficient operation of any restaurant
Dishwashers keep cooks and front of house supplied with the tools they need to do their jobs
The dishwashing line needs to be kept in an organized state and allow efficient washing and sanitation of crockery, cutlery, cooking utensils etc. all of which may my re-used multiple times in one evening
Most chefs start as dishwashers and this job allows progression according to ability to salad making and dessert plating, and can eventually lead to learning cooking skills over a few years times
The dishwashers leave the dish line clean and tidy for the next day
Responsible for emptying garbage, doing general cleaning in the kitchen and whatever other tasks the chef or cook reasonably delegate
Expected start date: September 2021
Job type: Part-time
Salary: From $14.25/hour
COVID-19 considerations:
The Waring House has strict COVID protocols to ensure the safety of staff and customers. Rapid COVID testing is offered twice weekly to all employees. Employees are encouraged to have double COVID vaccination.
How to apply:
For consideration of your application; please forward resume to norah@waringhouse.com
---
This job advertisement has been provided by an external employer. Career Edge is not responsible for the accuracy, authenticity or reliability of the content.Cette offre a été fournie par un employeur externe. Career Edge n'est pas responsable de l'exactitude, de l'authenticité ni de la fiabilité du contenu.
---