Job Post
Cultivation Technician
Posted on January 24, 2023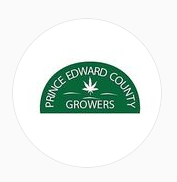 Company Name
Prince Edward County Growers Inc.
Employment Type
Part Time
Category
Agriculture
Location
Prince Edward, ON

Salary
$ $20 HOUR Hourly
Closing Date
February 23, 2023
Small license producer looking for full time seasoned cannabis grow technician with experience. Our facility is in Prince Edward County. Our team is looking for a self-motivated, passionate member to clone, transplant, deleaf, lollipop, harvest and to perform room changeovers.
This individual will ensure that all work being performed is being done efficiently and compliant within regulations and to the highest standard. They will report to the Operations Supervisor and are critical in making sure all production goals and standards are met.
Responsibilities:
Assist the Operations Supervisor with cultivation-related tasks (i.e., irrigation, room turnovers, transplanting, pruning, plant training, IPM, etc.)
Monitor crops throughout the grow cycle to ensure optimal plant health
Identify plant health, diseases, and pests
Help train staff on all internal SOPs, procedures, and work instructions as well as use the work instructions checklist
Collaborate with QA and compliance to develop and maintain SOPs and Record-Keeping Forms
Work alongside QA and compliance
Make sure all record-keeping is up to date
Coordinate with co-workers to ensure proper supply levels are kept
Coordinate with the facilities team to ensure all proper maintenance of irrigation and mechanical systems is up to date
Ensure all batch records are up to date daily
Always display a positive attitude and promote teamwork
---
Qualifications:
1+ years working with plants in an indoor or outdoor horticultural setting is an asset
Follow strict internal protocols and Standard Operating Procedures (SOPs) as well as following current Good Production Practices (GPP).
Willingness to learn plant diseases and pests as well as the symptoms of nutrient deficiency and toxicity
Willingness to learn and comprehend indoor horticultural systems
Must be able to sit, stand, reach, and lift for extended periods of time
Must be able to lift 40 pounds
Applicants must be eligible to legally work in Canada.
Reliable transportation required
High school diploma or equivalent experience
1+ years working with plants in an indoor or outdoor horticultural setting is a plus
Must be able to successfully complete background and reference checks.  Security clearance is an asset
Other duties as required.
Excellent attendance and punctuality
Ability to sit and stand for extended periods of time
Strong attention to detail
Ability to push, pull, lift, reach with weights up to 50lbs
Farm/Horticultural background, landscape/golf, turf grass management experience a bonus Strong communication skills – written & verbal
Able to follow written and verbal instructions
Reliable transportation
---
How to apply:
Your subject line should include "Cultivation Technician"
Send your cover email message and attach resume via Career Edge – PEC Employer Services: PICTONHR@careeredge.on.ca  OR drop off application during business hours to attention of: Tabitha Taylor, Job Developer, Career Edge – Picton, Suite #103 – 141 Main Street, Picton, ON  K0K 2T0
Thank you for your interest in Prince Edward County Growers Inc. Only qualified candidates will be contacted. Prince Edward County Growers Inc. is an equal opportunity employer.
---
This job advertisement has been provided by an external employer. Career Edge is not responsible for the accuracy, authenticity or reliability of the content.Cette offre a été fournie par un employeur externe. Career Edge n'est pas responsable de l'exactitude, de l'authenticité ni de la fiabilité du contenu.
---