Job Post
Cashier (Student Position)
Posted on February 19, 2021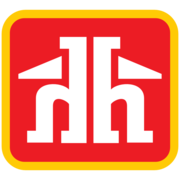 Company Name
Picton Home Hardware Building Centre
Employment Type
Student Job
Category
Retail / Customer Services
Location
Prince Edward, ON

Picton Home Hardware Building Centre is looking to fulfil multiple positions for Cashier. This is a student position, in that full-time hours will be provided during the summer season, with part-time hours throughout the school year. 
The cashier provides all point-of-sale functions, including recording and collecting for customers purchases; processing transactions (cash, credit card, debit card) using retail software; keeping accurate record of all cash, in-house charge, and credit card transactions (debit, gift card etc.), reconciling records of sales with cash and credit information and making sure they balance, performing various services for customers, such as providing information, confirming prices, all done in a prompt friendly manner.
Duties + Responsibilities
Greet and verbally communicate with customers, management, and staff both in person
and by telephone.
Operate all point of sale equipment, including cash register and smartSELECT terminal
with sufficient speed and accuracy.
Verify signatures on the back of credit cards and expiry dates.
Follow proper procedures according to store policy regarding returns and refunds.
Ensure customers have had a positive shopping experience; take steps to rectify if they haven't.
Answer phone in prompt fashion and take messages, according to store policy.
Call when special orders come in.
Assist those customers who need advice, information, or directions.
Page over public address system when necessary.
Maintain price information (flyers, in-store promotions etc.) for references when customer price inquires arise.
Be familiar with items in stock, yard inventory, including product use and operation.
Watch for shoplifting and take action, according to store policy.
Maintain check-out area and merchandise displays.
Keep store tidy, cleaning the store and check-out area at the end of the shift.
Tabulate sales at the end of the day and/or end of your shift and remove cash from register in accordance with store policy.
Attend store meetings, training sessions, etc., as required.
Assist in training new cashiers.
Work on special projects as assigned by head cashier or supervisor.
Work on additional duties and assignments as assigned by management.
Work in a safe manner in accordance to provincial and federal safety legislation, as well as use of good common sense. Report any potential hazards and unsafe behavior to
management in order to have the situation corrected.
---
Education/Skills Required
Ability to work a flexible schedule including weekends, evenings and holidays.
Friendly and helpful attitude toward customers.
Excellent communication skills.
Willingness to learn.
Excellent mathematical skills.
Prior retail experience beneficial.
Willingness to continually develop professional skills and knowledge base.
Ability to work co-operatively in a team atmosphere.
---
This position will report directly to the head cashier or supervisor. It is expected that this Employee will meet with the head cashier or supervisor for a quarterly/annual performance review.
Competitive rate-of-pay. Some week-end shifts required.
Please send resume with subject line "Cashier-application" to picton@homehardware.ca or fill out an application on our website at www.pictonhomehardware.ca.
---