Job Post
Camp Inclusion Support Staff
Posted on May 4, 2021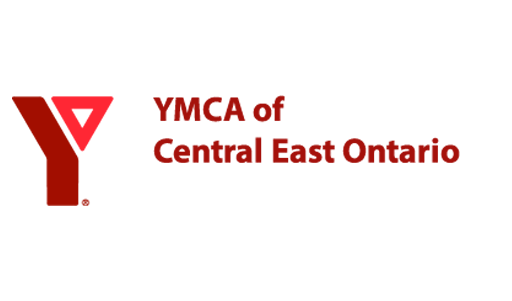 Company Name
YMCA of Central East Ontario
Employment Type
Seasonal / Temporary
Category
Non Profit / Community Services
Location
Quinte West, ON
Belleville, ON
Peterborough, ON

Closing Date
May 14, 2021
The YMCA of Central East Ontario is a charity dedicated to strengthening the foundations of community by being a recognized leader and valued partner in the development of healthy communities. This position requires a commitment to the Y mission and core values of caring, honesty, inclusiveness, respect, responsibility, which form the foundations of all Y programs and services. 
The YMCA of Central East Ontario is looking to hire for the position of Camp Inclusion Support Staff for their Quinte West, Belleville and Peterborough locations for June-August 2021.
Inclusion Support Staff positions are intended to provide extra camper behavioural support to front-line counsellors, by directly assisting campers who require additional support to be successful at camp. In addition, these individuals will communicate with parents and provide support to multiple campers who need additional support during their week at camp. Inclusion staff will provide support to campers with special needs for them to be integrated into camper groups and enjoy their time at camp. Exceptional customer service and professionalism is required both with campers and their families.
Specific Responsibilities Include:
Support front line counsellors with camper behaviour management
Build relationships with families who have campers with special needs to make their week at camp successful
Creation and facilitation of communication plan between families and campers who require extra support
Offering one-to-one support to campers who need extra support throughout the week
Ensure the safety of all campers
Develop and implement tracking system to support behaviour management throughout the 10 weeks of camp, while supporting staff to use this system
Provide exceptional attention to Health & Safety and supervision of campers
Role model the Y values of caring, honesty, respect, responsibility and inclusion through interactions with children, parents and staff
Keep camp area sanitized and clean to comply with Y Covid policies and procedures
---
Education/Training/Qualifications:
Studying and/or background in Child Development, Teacher's College, Child & Youth studies, Autism & Behaviour studies, Inclusion Support services, Child & Youth Worker considered an asset
---
Experience:
Minimum 2 years of experience working with children ages 6-12 years with behavioural challenges and/or special needs
Experience working with children with special needs/challenging behaviours
Previous camp experience an asset
---
What You Will Bring to the Position:
Clear Vulnerable Sector Check
Current First Aid and CPR Level C
---
What YMCA of Central East Ontario Has to Offer:
YMCA membership
Training and development opportunities
A rewarding job
---
How to Apply:
All interested candidates are to submit a resume to:
Angela Trueman, Camp Director
Email:  angela.trueman@ceo.ymca.ca
Applications will be received until Friday, April 14, 202
We appreciate your interest in a career opportunity with the YMCA of Central East Ontario. Please note that with the high amount of applicants, only those selected for and interview will be contacted.
The YMCA of Central East Ontario is committed to an environment that is barrier free. If you require accommodation during the hiring process, please inform us in advance so that we can arrange reasonable and appropriate accommodation. The YMCA of Central East Ontario values the diversity of people and communities and is committed to excellence and inclusion in our Association.
---
This job advertisement has been provided by an external employer. Career Edge is not responsible for the accuracy, authenticity or reliability of the content.Cette offre a été fournie par un employeur externe. Career Edge n'est pas responsable de l'exactitude, de l'authenticité ni de la fiabilité du contenu.
---