Job Post
Restaurant Busser
Posted on November 23, 2021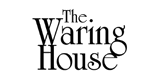 Company Name
The Waring House
Employment Type
Part Time
Category
Food Services / Hospitality
Location
Prince Edward, ON 395 Sandy Hook Road K0K 2T0

Bussers work along side servers to provide seamless customer service which is efficient, unfailingly polite, and never obtrusive. Teaching on the job is provided and the successful candidate will be working with seasoned, professional servers.
Job includes:
Delivering food to the table and clearing dishes from the table according to COVID protocols
Table clearing and disinfection
Table reset as well as cutlery and glassware polishing and cutlery roll-ups are part of the job
Vacuuming and general cleaning of the space
A deferential attitude and willingness to learn from experienced servers are both assets which will help you thrive in this position
Bussers often progress to serving as their age and talent allows
A clean and tidy appearance and compliance with dress code is required
Bussers also assist twice a shift in disinfection of required areas
---
Part-time hours: 24-40 hours/week
Expected start date: September 2021
Salary: starts at minimum wage
COVID-19 Considerations:
Masks and visors during table service and masks at all times indoors. Strict COVID protocols are in place with frequent hand sanitizing or washing
How to apply:
For consideration of your application; please forward resume to norah@waringhouse.com
---
This job advertisement has been provided by an external employer. Career Edge is not responsible for the accuracy, authenticity or reliability of the content.Cette offre a été fournie par un employeur externe. Career Edge n'est pas responsable de l'exactitude, de l'authenticité ni de la fiabilité du contenu.
---