Job Post
Accounting Professional – Desktop Experience
Posted on November 24, 2021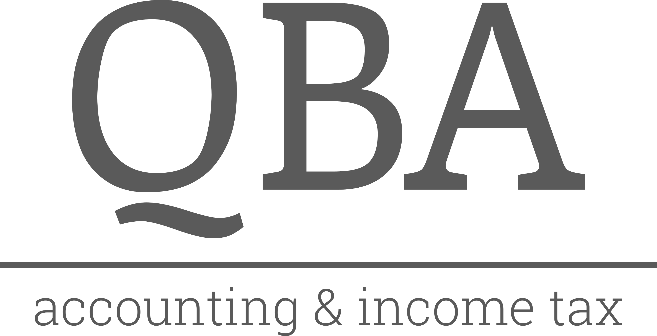 Company Name
Quinte Business Accounting Inc.
Location
Belleville, ON 15 North Front Street K8P 1R9

Salary
$ $35,000 YEAR Annually
Closing Date
December 31, 2021
Do you imagine yourself in an organization where you honestly feel that you are making a difference, who's core value's match your own and you feel like you work in a team environment? If this sounds like you, we need you on our team!
Who We Are:
Quinte Business Accounting (QBA Inc) is a firm that believes in work-life balance. We believe in furthering our education and being the leaders in our industry. We believe in providing the best results for our customers, and providing quality and excellence in what we do.
Quinte Business Accounting Services Inc (QBA Inc) has continued to grow and prosper for the last 25 years in Belleville ON. We work as a team, for the firm, our customers, and for each other.
Why Work for QBA Inc:
We offer a Monday through Friday, 8-4 work week (outside of tax season) that allows you to efficiently manage your workload and balance your personal and professional needs
We have a culture of openness, fun, and collaboration with our colleagues and other accounting firms
We love to celebrate holidays and birthdays…… especially birthdays
Our dress code is "business casual" from Monday to Thursday with a full casual Friday.
We take half days off on Fridays. That's four full days between July 1 and labour day for those accounting nerds that keep track
Future leadership opportunities
---
The Role:
QBA Inc. is looking for a Bookkeeper with Desktop experience to join our Team. The successful candidate will have the opportunity to work with a forward thinking firm that believes in core values and respect in the workplace.
This particular role is perfect for someone who has an entrepreneurial spirit and wants to make a difference in our customer's lives. The ideal candidate has to have an aptitude for developing and maintaining good relationships with our customer and with the staff. You must be able to handle a variety of tasks and responsibilities in a professional manner, be able to work on multiple assignments simultaneously and be able to produce high-quality deliverables. The ideal candidate will feel comfortable enough in their knowledge to suggest cost saving solutions to their manager for the clients that they work with.
---
Key Accountabilities and Responsibilities of this position:
You will confidently and competently assist in the completion of full cycle bookkeeping, which can include payroll for QBA Inc. customers
You will be expected to file government remittances and fillings which can include and not be limited to provincial and federal agencies along with WSIB, salary remittances, GST/HST and other filings as required
Maintain and reconcile GL accounts, bank reconciliations, accrued liabilities, and point of sale (POS)/system uploads
Identify errors and issues, investigate discrepancies, discuss with supervisor to develop resolutions (IDS)
Communicate with governments regarding information, requests, assessments and instalments
Work collaboratively with and maintain relationships with team members and customers
---
Qualifications/Work Experience:
Certificate or diploma in Business Administration – Accounting
One to three years of progressive development and experience in full cycle bookkeeping
QBO Basic, QBO Advance and other application certifications are considered an asset
Exceptional communication and interpersonal skills
Strong ability to work collaboratively with team members
Proficient in financial statement preparation, personal and corporate tax preparation, Profile, word and excel
Working knowledge of basic accounting principles and processes
Experience working with cloud accounting software such as QBO is preferred
Experience working with Desktop software such as QuickBooks Desktop and Sage 50 is preferred
---
How to Apply:
Please submit applications to : tammatha@qbainc.ca
Applicants MUST provide a cover letter in addition to their resume. Interviews will be held as candidates are screened, and will be conducted via telephone, and/or virtual meetings.
Should applicants have any questions or concerns regarding this please advise us in the recruitment stage.
We thank all applicants for your interest in working for Quinte Business Accounting Services Inc (QBA Inc). Only those applicants who have been selected for an interview will be contacted.
---
This job advertisement has been provided by an external employer. Career Edge is not responsible for the accuracy, authenticity or reliability of the content.Cette offre a été fournie par un employeur externe. Career Edge n'est pas responsable de l'exactitude, de l'authenticité ni de la fiabilité du contenu.
---