Job Post
Police Constable (New Recruit)
Posted on March 17, 2023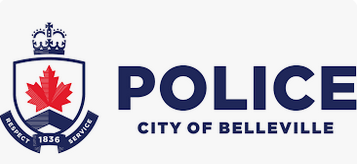 Company Name
Belleville Police Service
Employment Type
Programs & Initiatives
Category
Enforcement/Law & Security
Location
Belleville, ON 459 Sidney Street K8P 3Z9

Closing Date
April 14, 2023
WE ARE NOW ACCEPTING APPLICATIONS FOR OUR
2023 POLICE CONSTABLE (NEW RECRUIT) PROCESS.
In partnership with our community, our members are dedicated to serve and protect. Belleville Police Service offers the opportunity for a long and rewarding career in law enforcement. Join us in making Belleville the safest community in Ontario.  
Applicants must have an Ontario Association of Chiefs of Police (OACP) Certificate obtained through the Ontario Association of Chiefs of Police or OACP Equivalency or a valid OACP Certificate from ATS (except PREP).
Qualifications:
Applicants for the Belleville Police Service position of Police Constable must meet or surpass the following minimum requirements and standards:
Be a Canadian citizen or permanent resident of Canada and legally entitled to work in Canada.
Be at least 18 years of age.
Possess a Grade 12 graduation diploma or equivalent or post-secondary education at an accredited college or university as an adult student as a minimum.
Post-secondary education is considered an asset.
Possess a valid Class G driver's license and suitable driving record.
Possess a valid standard or emergency First Aid and CPR Level C certificates.
Possess a complete and valid Ontario Association of Chiefs of Police (OACP) Certificate.
Be in good health (physically and mentally fit) and meet the physical, mental and medical requirements of the OACP and Belleville Police Service.
Have no criminal record for which a pardon has not been received.
Be of good moral character and habits meaning that you are an individual other people would look upon as being trustworthy and having integrity.
Recruitment steps for the Police Constable include an application review, written assessment (pre-background and local focus questionnaires), behavioural based essential competency interview, local focus panel interview, fitness assessment, psychological assessment, comprehensive background investigation (education, employment, personal history, credit and reference checks, as well as home visits), and third-party medical examination.
---
How to apply here:
To make an application, please head to www.bellevilleps.ca > 'Careers' > 'Current Opportunities' > '2023 Police Constable'. To apply, you must submit:
Completed OACP Application Form
Cover letter and resume
Completed OACP Consent and Release of Liability Form
Copy of the OACP Certificate
Completed OACP Fitness Log
Completed OACP Vision and Hearing Assessment Forms
Copy of Diploma and/or Degree(s) of educational achievements
Copy of valid First Aid and CPR certificates
Letters of reference related to employment or community service
Certificates of Achievement
Please visit our 'Police Constable – New Recruit' page within our 'Careers' tab, for applicable forms related to the Police Constable and OACP application.
Please note, as a condition of employment, proof of full COVID-19 vaccination is required.
The Belleville Police Service is an equal opportunity employer that is committed to inclusive, barrier-free recruitment and selection processes. If contacted for an employment opportunity, please advise the HR Unit if you require accommodation for testing, interview, or employment purposes.
If you require further information or have a question, please contact the Human Resources Unit at: hr@bellevilleps.ca.
Please note, candidates selected to join BPS as new recruits will be required to pay a fee of $15,450 (2023) to the Ontario Police College for the Basic Constable Training Program.
---
This job advertisement has been provided by an external employer. Career Edge is not responsible for the accuracy, authenticity or reliability of the content.Cette offre a été fournie par un employeur externe. Career Edge n'est pas responsable de l'exactitude, de l'authenticité ni de la fiabilité du contenu.
---